IGCSE/AS/A Levels - CAIE & Edexcel
1 on 1 Online Classes for all IGCSE/AS/A Levels Subjects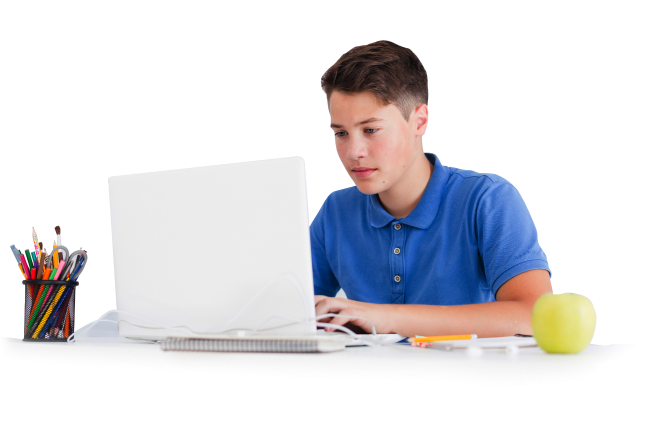 IGCSE, CAIE & Edexcel Online Classes
Online IGCSE, CAIE & Edexcel sessions develop life-long skills in students while encouraging their curiosity and appetite for learning. IGCSE Online classes gives students an array of courses to choose from and grow their knowledge. The certification is recognized worldwide across industries, allowing learners to opt from varied career options.
IGCSE, CAIE & Edexcel online classes have an international approach, yet, it holds on to its local application. The subjects are designed to suit the needs of schools across the globe and are easy for students to comprehend. Learners develop skills such as problem-solving and creative thinking with practical applications in real-world scenarios.
With a presence in more than 22 countries, TutorComp aims to empower students through education. Serving since 2012 in the online education field, our unique E-learning platform provides online personalized one-on-one and group tutoring to students through voice chat-enabled whiteboards, creating a real-time virtual classroom.
Through TutorComp, students get the added advantage of a teaching staff that is dedicated to educating people and applying exciting techniques to their teaching methods. Our tutors prepare students for a world beyond book knowledge, where they can use their thinking abilities to comprehend, discuss and solve issues. TutorComp's online tutoring can help students achieve success in their educational, professional, and personal journeys by building an overall personality.
We don't just stop there! Our instructors and technical support team are available every day to guide students through their academic difficulties. Feel free to experience our demo session
Subjects
Mathematics
English
Physics
Chemistry
Biology
Art & Design
Computer Science
Design & Technology
Economics
Language & Literature
Food & Nutrition
Geography
History
ICT
General Science
Sociology
Travel & Tourism
Accounting
Business Studies
We will support you in your academic endeavours
US Curriculum
Biology
Physics
Chemistry
General Science (Lower grades)
Math
Social Science
Sociology
Humanities
Economics
Environmental Studies
Political Science
Psychology
French
English
Spanish
Canadian Curriculum
Biology
Enviromnmental Studies
Political Science
Chemistry
Geography
Psychology
Computer Science
History
Science & Technology
Economics
Mathematics
Social Studies
English
Physics
Sociology
International Baccalaureate (IB)
IB DP
Biology
Business & Management
Chemistry
Computer Science
Design & Technology
Economics
Geography
History
Language & Literature
Mathematics
Physics
Psychology
Visual Art
IB MYP
Biology
Chemistry
Earth Sciences
Environmental Sciences
Individuals & Societies
Language & Literature
Life Sciences
Mathematics
Physics
Visual Art
IB PYP
Languages
Mathematics
Science & Technology
Social Studies
CBSE/ICSE/ISC
Accountancy
Biology
Business Studies
Chemistry
Computer Science
Economics
English
Environmental Studies
General Science (Lower Grades)
Geography
Hindi
Malayalam
Mathematics
Physics
Political Science
Psychology
Sanskrit
Social Studies
Sociology
Australian Curriculum
English
Math
Science
Physics
Chemistry
Biology
Geography
Computer/IT Courses
C++
Java
Graphic Design
Web Development
Game Development
Mobile App Development
GCSE/GCE A
Art & Design
Biology (Single Science)
Business
Chemistry (Single Science)
Combined Science
Computer Science
Design & Technology
Economics
English
Geography
History
ICT
Language & Literature
Maths
Physics (Single Science)
Psychology
Sociology
SABIS
Test Preparation
SAT Level 1
SAT Level 2
ISAT
KCET
KEAM
ACT
IELTS
AP Test Prep
PSAT
NJ ASK
NEET
NEET MDS
JEE
TerraNova
TOEFL
NAPLAN
IGCSE/AS/A Levels – CIE & Edexcel
Mathematics
English
Physics
Chemistry
Biology
Art & Design
Computer Science
Design & Technology
Economics
Language & Literature
Environmental Management
Food & Nutrition
Geography
History
ICT
General Science
Sociology
Travel & Tourism
Accounting
Business Studies
Language Training
English
Spanish
German
Italian
Arabic
Sanskrit
French
Hindi
About Us
Curriculum
FAQ
Blog
Careers
Privacy Policy
Contact Us
Become a Tutor
Copyright © 2023-2024 TutorComp.
All Rights Reserved