Why Choose Us
TutorComp's online tutoring platform is built on core features encompassing Passion, Innovation, Dedication, Honesty, Loyalty and Integrity.
Here, the tutor and student interact live on our built-in shared whiteboard, working together in a session designed per the student's requirement, aptitude, time availability and goals.
We cater to the online tutoring needs of students of all age groups, ensuring overall development within academic support.
How it Works
Student Learning Journey
Enquiry and Orientation – Academic Advising
Firstly, list out your tutoring requirements in the academic form. Our specialised academic team will guide you on review with a tailor-made plan to meet your needs and learning objectives.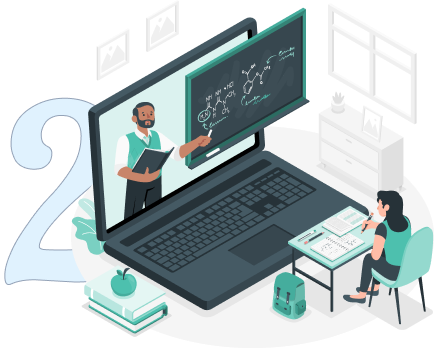 Meeting your Tutor
A suitable tutor aligned with your requirements and goals is assigned for your tutoring sessions. Our 1-to-1 approach enables your tutor to focus on your struggling areas in the topic and guide you to improve and succeed in the topic.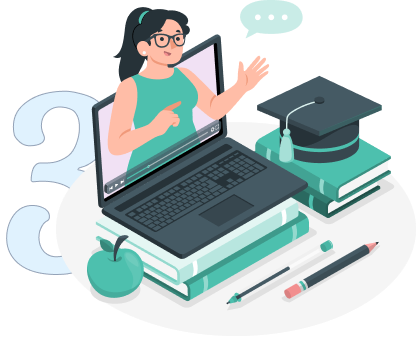 Get, Set, Go!
Regular sessions commence once your learning plan is set. Our friendly and interactive teaching mode has allowed our students to overcome fear and garner their confidence in their underperforming subjects.
Tracking the Progress
After every three tutoring sessions, your progress and understanding of the topics are observed through simple warm-up exercises. Our consistent tracking helps us create and apply the best learning practices for your growth.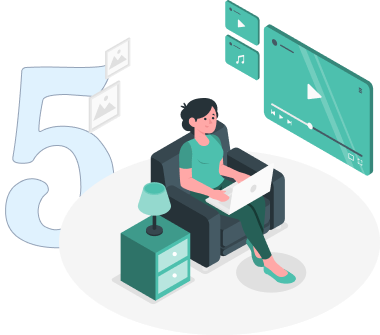 Quality Assurance
We ensure a high-quality learning experience in each tutoring session for you. Best professional ethics, pedological practices, and etiquette are followed and monitored for every session.
Parents can watch live or recorded sessions to understand our pedagogical practices.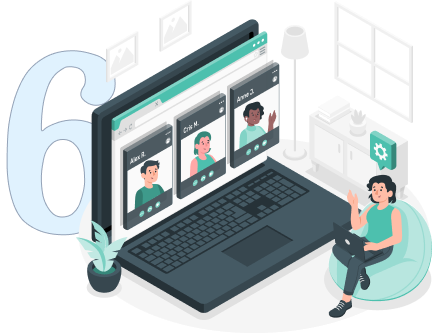 Regular Communication
We maintain regular communication with parents and students. With actionable insights from various evaluations, these interactions present a real-time picture of the student's progress. It enables the parent to make informed decisions for their future earlier than waiting for the final exam results.
We will support you in your academic endeavours
US Curriculum
Biology
Physics
Chemistry
General Science (Lower grades)
Math
Social Science
Sociology
Humanities
Economics
Environmental Studies
Political Science
Psychology
French
English
Spanish
Canadian Curriculum
Biology
Enviromnmental Studies
Political Science
Chemistry
Geography
Psychology
Computer Science
History
Science & Technology
Economics
Mathematics
Social Studies
English
Physics
Sociology
International Baccalaureate (IB)
IB DP
Biology
Business & Management
Chemistry
Computer Science
Design & Technology
Economics
Geography
History
Language & Literature
Mathematics
Physics
Psychology
Visual Art
IB MYP
Biology
Chemistry
Earth Sciences
Environmental Sciences
Individuals & Societies
Language & Literature
Life Sciences
Mathematics
Physics
Visual Art
IB PYP
Languages
Mathematics
Science & Technology
Social Studies
CBSE/ICSE/ISC
Accountancy
Biology
Business Studies
Chemistry
Computer Science
Economics
English
Environmental Studies
General Science (Lower Grades)
Geography
Hindi
Malayalam
Mathematics
Physics
Political Science
Psychology
Sanskrit
Social Studies
Sociology
Australian Curriculum
English
Math
Science
Physics
Chemistry
Biology
Geography
Computer/IT Courses
C++
Java
Graphic Design
Web Development
Game Development
Mobile App Development
GCSE/GCE A
Art & Design
Biology (Single Science)
Business
Chemistry (Single Science)
Combined Science
Computer Science
Design & Technology
Economics
English
Geography
History
ICT
Language & Literature
Maths
Physics (Single Science)
Psychology
Sociology
SABIS
Test Preparation
SAT Level 1
SAT Level 2
ISAT
KCET
KEAM
ACT
IELTS
AP Test Prep
PSAT
NJ ASK
NEET
NEET MDS
JEE
TerraNova
TOEFL
NAPLAN
IGCSE/AS/A Levels – CIE & Edexcel
Mathematics
English
Physics
Chemistry
Biology
Art & Design
Computer Science
Design & Technology
Economics
Language & Literature
Environmental Management
Food & Nutrition
Geography
History
ICT
General Science
Sociology
Travel & Tourism
Accounting
Business Studies
Language Training
English
Spanish
German
Italian
Arabic
Sanskrit
French
Hindi
About Us
Curriculum
FAQ
Blog
Careers
Privacy Policy
Contact Us
Become a Tutor
Copyright © 2023-2024 TutorComp.
All Rights Reserved