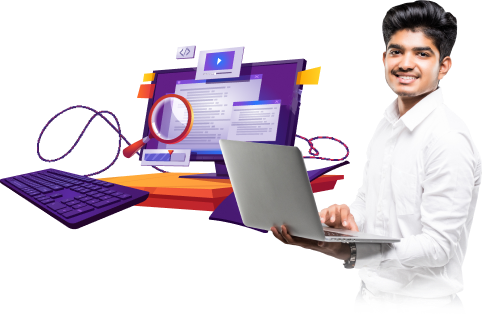 Online Computer Science Tutoring
DP Computer Science is regarded as part of the science group of subjects under the International Baccalaureate system. Driven by practical learning, the subject seeks to give students expertise in computational thinking and build knowledge in the functioning of computers and computer systems. They learn how to identify problems, design solutions, communicate with clients to evaluate the solutions, and rectify them if necessary.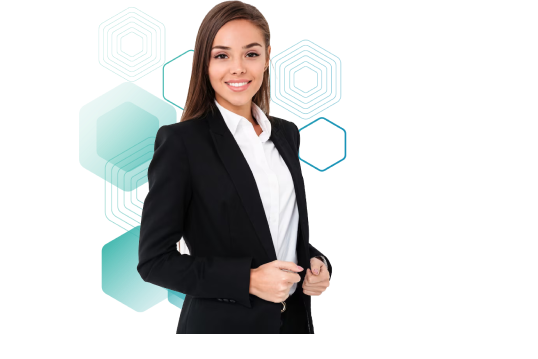 How Can Tutorcomp Help You?
Be part of a stimulating learning environment that is both challenging and rewarding.
Expand knowledge of the methods and techniques employed in IBDP computer science.
Learn to communicate information effectively, and apply the acquired skills to solve complex problems.
Our tutors help you to understand the moral, social, environmental, and economic implications of using computer science.
Appreciate the scope and limitations of computer science and IT systems.
Harness's critical thinking and problem-solving skills can also be applied to other areas of life.
TutorComp's Approach To Learning
With our presence in more than 22 countries, TutorComp aims to empower students through education. Serving since 2012 in the online education field, our unique E-learning platform provides online personalized one-on-one and group tutoring to students through voice and chat-enabled whiteboards, creating a real-time virtual classroom.
We select our tutors through 3 rigorous screening steps – written test, intensive interview, and transcript verification. It is followed by comprehensive training to ensure our tutors are well equipped to provide the best quality education to students. We understand your concerns and share your insight for a better future for your children.
According to research studies, higher cognitive learning is present in students who attended online classes due to focussed guidance and a secure environment. With self-timed learning, individualized learning programs, and personalized attention, we ensure our students become high achievers. Every day, all day we are here to guide students and answer your queries through our continuous customer care support.
TutorComp understands your needs, and we are a passionate team that is here for excellence
DP (IB)
Biology
Business Management
Chemistry
Computer Science
Design & Technology
Economics
Geography
History
Language & Literature
Mathematics
Physics
Psychology
Visual Art
Unlock Your
Academic Potential
Get Started with Personalized Online Tutoring!
We will support you in your academic endeavours
US Curriculum
Biology
Physics
Chemistry
General Science (Lower grades)
Math
Social Science
Sociology
Humanities
Economics
Environmental Studies
Political Science
Psychology
French
English
Spanish
Canadian Curriculum
Biology
Enviromnmental Studies
Political Science
Chemistry
Geography
Psychology
Computer Science
History
Science & Technology
Economics
Mathematics
Social Studies
English
Physics
Sociology
International Baccalaureate (IB)
IB DP
Biology
Business & Management
Chemistry
Computer Science
Design & Technology
Economics
Geography
History
Language & Literature
Mathematics
Physics
Psychology
Visual Art
IB MYP
Biology
Chemistry
Earth Sciences
Environmental Sciences
Individuals & Societies
Language & Literature
Life Sciences
Mathematics
Physics
Visual Art
IB PYP
Languages
Mathematics
Science & Technology
Social Studies
CBSE/ICSE/ISC
Accountancy
Biology
Business Studies
Chemistry
Computer Science
Economics
English
Environmental Studies
General Science (Lower Grades)
Geography
Hindi
Malayalam
Mathematics
Physics
Political Science
Psychology
Sanskrit
Social Studies
Sociology
Australian Curriculum
English
Math
Science
Physics
Chemistry
Biology
Geography
Computer/IT Courses
C++
Java
Graphic Design
Web Development
Game Development
Mobile App Development
GCSE/GCE A
Art & Design
Biology (Single Science)
Business
Chemistry (Single Science)
Combined Science
Computer Science
Design & Technology
Economics
English
Geography
History
ICT
Language & Literature
Maths
Physics (Single Science)
Psychology
Sociology
SABIS
Test Preparation
SAT Level 1
SAT Level 2
ISAT
KCET
KEAM
ACT
IELTS
AP Test Prep
PSAT
NJ ASK
NEET
NEET MDS
JEE
TerraNova
TOEFL
NAPLAN
IGCSE/AS/A Levels – CIE & Edexcel
Mathematics
English
Physics
Chemistry
Biology
Art & Design
Computer Science
Design & Technology
Economics
Language & Literature
Environmental Management
Food & Nutrition
Geography
History
ICT
General Science
Sociology
Travel & Tourism
Accounting
Business Studies
Language Training
English
Spanish
German
Italian
Arabic
Sanskrit
French
Hindi
About Us
Curriculum
FAQ
Blog
Careers
Privacy Policy
Contact Us
Become a Tutor
Copyright © 2023-2024 TutorComp.
All Rights Reserved