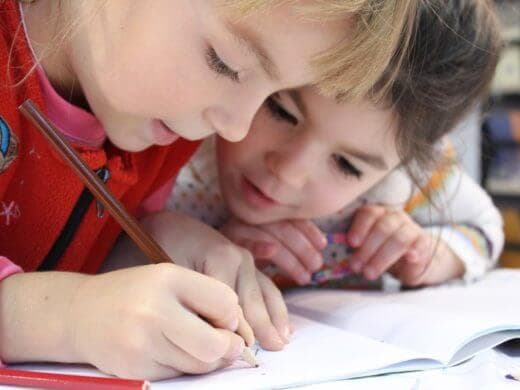 How to track student's progress?
It is highly crucial to track a student's progress while learning. Every student is unique and has a different style of learning. A truly talented teacher will easily identify the student's weaknesses and strengths and teach accordingly. Also, tracking a student's progress will help you analyze your performance as well and make improvements accordingly. By means of collecting as well as analyzing data, online tutors can able to make out trends and assure that their students are receiving the most out of the online tutoring experience.
TutorComp has one of the most effective tracking systems to analyze the student's progress which has the following aspects:
Time Efficiency
Student Friendly
Regularly updated
Result Oriented
Some of the methods adopted to track a student's progress include the following:
Asking questions
This is one of the best ways to track your student's progress. After tutoring a particular portion of a particular subject, ask questions, easy and tough ones so that to get an insight into the student's knowledge and grasping level and to know whether he/she has listened to your class. Every tutor wants their session to be interesting as well as effective. Asking questions would help you to know where your student stands on that particular day. This also shows a hint of his/her future performance as well.
Taking Feedback from students
Recurrent feedbacks should be collected from your students after a week or at least a month. This shows how interested the particular subject is and how he/she rates the online tutor. Also, you can give your feedback to the student after each class. This will help the student to introspect and encourage them to work harder.
Self Evaluation
You can ask your student to prepare a write-up about how far he has progressed in the particular subject. Let them compare their progress with themselves by analyzing how they performed when they joined the program and compared to now. By this method, you will know if the student lacks confidence or is still worried about his performance.
Unlock Your
Academic Potential
Get Started with Personalized Online Tutoring!
Latest Blogs
Toothpaste – Do You Know How They Work?
How online tutoring makes learning Physics more engaging?
Four Most common mistake students do during exams
How does online tutoring help students with learning disabilities?
How to track student's progress?
Top 4 Versions of Online Tutoring
We will support you in your academic endeavours
US Curriculum
Biology
Physics
Chemistry
General Science (Lower grades)
Math
Social Science
Sociology
Humanities
Economics
Environmental Studies
Political Science
Psychology
French
English
Spanish
Canadian Curriculum
Biology
Enviromnmental Studies
Political Science
Chemistry
Geography
Psychology
Computer Science
History
Science & Technology
Economics
Mathematics
Social Studies
English
Physics
Sociology
International Baccalaureate (IB)
IB DP
Biology
Business & Management
Chemistry
Computer Science
Design & Technology
Economics
Geography
History
Language & Literature
Mathematics
Physics
Psychology
Visual Art
IB MYP
Biology
Chemistry
Earth Sciences
Environmental Sciences
Individuals & Societies
Language & Literature
Life Sciences
Mathematics
Physics
Visual Art
IB PYP
Languages
Mathematics
Science & Technology
Social Studies
CBSE/ICSE/ISC
Accountancy
Biology
Business Studies
Chemistry
Computer Science
Economics
English
Environmental Studies
General Science (Lower Grades)
Geography
Hindi
Malayalam
Mathematics
Physics
Political Science
Psychology
Sanskrit
Social Studies
Sociology
Australian Curriculum
English
Math
Science
Physics
Chemistry
Biology
Geography
Computer/IT Courses
C++
Java
Graphic Design
Web Development
Game Development
Mobile App Development
GCSE/GCE A
Art & Design
Biology (Single Science)
Business
Chemistry (Single Science)
Combined Science
Computer Science
Design & Technology
Economics
English
Geography
History
ICT
Language & Literature
Maths
Physics (Single Science)
Psychology
Sociology
SABIS
Test Preparation
SAT Level 1
SAT Level 2
ISAT
KCET
KEAM
ACT
IELTS
AP Test Prep
PSAT
NJ ASK
NEET
NEET MDS
JEE
TerraNova
TOEFL
NAPLAN
IGCSE/AS/A Levels – CIE & Edexcel
Mathematics
English
Physics
Chemistry
Biology
Art & Design
Computer Science
Design & Technology
Economics
Language & Literature
Environmental Management
Food & Nutrition
Geography
History
ICT
General Science
Sociology
Travel & Tourism
Accounting
Business Studies
Language Training
English
Spanish
German
Italian
Arabic
Sanskrit
French
Hindi
About Us
Curriculum
FAQ
Blog
Careers
Privacy Policy
Contact Us
Become a Tutor
Copyright © 2023-2024 TutorComp.
All Rights Reserved