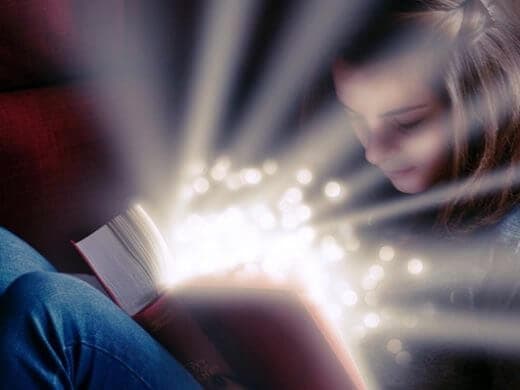 Top 4 Versions of Online Tutoring
The effectiveness and convenience of online private tutoring are attractive to both tutors and parents. The online tutoring industry is experiencing a tremendous change due to the latest IT innovations and technological advancements, which open up new areas for efficient learning. Online tutoring, made available by sophisticated modern-day technology, provides students numerous advantages which are unavailable in traditional courses. These advantages include reduction of traveling time and allied expenses and the comfort of engaging in the session in one's own home. Due to such advantages result, most of the students opting for online private tutoring over in-person tutoring centers. As in other industries, online learning experiences trends driven by IT advancements and changes in Technology.
Mobile Learning
Learning through Smartphones has been getting a great deal of attention lately. With the arrival of online learning apps for iPhones, Androids, and Windows phones, learning via online means has become convenient for students. Day by day most online tutoring companies are developing and building app-based e-learning programs for students. Accessing e-learning study materials and whiteboards via an app-based tutoring program offers flexibility to students who need simplified and quick assistance outside the traditional classroom setting.
Game-based Learning
'Gamification' that's game-based learning has increasingly admired in recent years, as various educational institutions and companies have developed a different variety of games for serious educational purposes. Such education-based games not only enhance the quality of learning but are also very useful in developing a learning-centered culture in students.
Video Infographics
Infographics play a very important role in online learning. Professionally crafted infographics are very handy to teach students online learning content, in subjects ranging from the basics to the highly complex study contents. Infographics provide information in a visual means; the visual presentation and appealing design of subject matter assist infographics to make online learning valuable.
Cloud-based Learning
Everything digital is going cloud. This is the one reason why most of the online tutoring tools and learning management systems (LMS) are now switching over to cloud-based platforms. Cloud-based online tutoring provides enhanced flexibility; in addition, the cloud computing-based e-learning companies offer a huge collection of videos and course materials to students which can be accessed online.
Unlock Your
Academic Potential
Get Started with Personalized Online Tutoring!
Latest Blogs
Toothpaste – Do You Know How They Work?
How online tutoring makes learning Physics more engaging?
Four Most common mistake students do during exams
How does online tutoring help students with learning disabilities?
How to track student's progress?
Top 4 Versions of Online Tutoring
We will support you in your academic endeavours
US Curriculum
Biology
Physics
Chemistry
General Science (Lower grades)
Math
Social Science
Sociology
Humanities
Economics
Environmental Studies
Political Science
Psychology
French
English
Spanish
Canadian Curriculum
Biology
Enviromnmental Studies
Political Science
Chemistry
Geography
Psychology
Computer Science
History
Science & Technology
Economics
Mathematics
Social Studies
English
Physics
Sociology
International Baccalaureate (IB)
IB DP
Biology
Business & Management
Chemistry
Computer Science
Design & Technology
Economics
Geography
History
Language & Literature
Mathematics
Physics
Psychology
Visual Art
IB MYP
Biology
Chemistry
Earth Sciences
Environmental Sciences
Individuals & Societies
Language & Literature
Life Sciences
Mathematics
Physics
Visual Art
IB PYP
Languages
Mathematics
Science & Technology
Social Studies
CBSE/ICSE/ISC
Accountancy
Biology
Business Studies
Chemistry
Computer Science
Economics
English
Environmental Studies
General Science (Lower Grades)
Geography
Hindi
Malayalam
Mathematics
Physics
Political Science
Psychology
Sanskrit
Social Studies
Sociology
Australian Curriculum
English
Math
Science
Physics
Chemistry
Biology
Geography
Computer/IT Courses
C++
Java
Graphic Design
Web Development
Game Development
Mobile App Development
GCSE/GCE A
Art & Design
Biology (Single Science)
Business
Chemistry (Single Science)
Combined Science
Computer Science
Design & Technology
Economics
English
Geography
History
ICT
Language & Literature
Maths
Physics (Single Science)
Psychology
Sociology
SABIS
Test Preparation
SAT Level 1
SAT Level 2
ISAT
KCET
KEAM
ACT
IELTS
AP Test Prep
PSAT
NJ ASK
NEET
NEET MDS
JEE
TerraNova
TOEFL
NAPLAN
IGCSE/AS/A Levels – CIE & Edexcel
Mathematics
English
Physics
Chemistry
Biology
Art & Design
Computer Science
Design & Technology
Economics
Language & Literature
Environmental Management
Food & Nutrition
Geography
History
ICT
General Science
Sociology
Travel & Tourism
Accounting
Business Studies
Language Training
English
Spanish
German
Italian
Arabic
Sanskrit
French
Hindi
About Us
Curriculum
FAQ
Blog
Careers
Privacy Policy
Contact Us
Become a Tutor
Copyright © 2023-2024 TutorComp.
All Rights Reserved