IGCSE CAIE & EDEXCEL ONLINE TUTORING
LEARN 1-ON-1 IN A PERSONALIZED SETTING
Get the offer before it expires
Curriculum and Courses
IGCSE, CAIE & Edexcel online classes have an international approach, yet, it holds on to its local application. Through TutorComp, students get the added advantage of a teaching staff that is dedicated to educating students and applying exciting techniques to their teaching methods. Our tutors prepare students for a world beyond book knowledge, where they can use their thinking abilities to comprehend, discuss and solve issues.
Core Subjects
Mathematics
English
Physics
Chemistry
Biology
Art & Design
Computer Science
Design & Technology
Economics
Language & Literature
Environmental Management
Food & Nutrition
Geography
History
ICT
General Science
Sociology
Travel & Tourism
Accounting
Business Studies
Test Preparations
SAT 1
SAT 2
ACT
IELTS
TOEFL
JEE
NAPLAN
NEET
TERRANOVA
PSAT
ISAT
AP Test PreP
Language/Computer Courses
Language Training
IT Courses
Python
C++, Java
Web Development
Graphic Design
Game Development
Mobile App Development
Personalized Tutoring
Learn 1-to-1 in a secure Environment
Study at your
convenience
Pick your curriculum and the subject you need help with. We select the right tutor to guide you in your academic journey.
Learn 1-to-1 in a
secure setting
We are here with our dedicated educators to support and empower you to reach new excellence.
Get the assistance for
your homework
Learn in a secure online environment and understand the subject in your own learning pace. Get the required academic help and know that you're not alone in this journey.
Acquire training for
University education
Aim for top scores in SAT, JEE, NEET, AP program, NAPLAN and more. Learn from the best educators and improve your English fluency for excelling in IELTS and TOEFL
Why TutorComp ?
We provide comprehensive online tutoring for students of all ages, fostering holistic academic development.
Trained
Educators
Supportive
Academic Staff
Personalized &
Focussed on You
Cutting-Edge
Technology
Super Convenient &
Secure
How it Works
TutorComp's online tutoring platform is built on core features encompassing Passion, Innovation, Dedication, Honesty, Loyalty and Integrity.
Enquiry and Orientation
Meeting your Tutor
Get, Set, Go!
Regular Communication
Quality Assurance
Tracking the Progress
Testimonials
Voices Of Our Global Learners

Edgar L. Cote,
6th grade, Math
Florida Middle School
USA
My son was facing great difficulty in Algebra. I had done my own share of research to see what fits in well for him. One of my friends suggested TutorComp and I was actually surprised to see how well online tutoring worked for him. I am extremely happy to see my son confident with Algebra, and there is a clear improvement. I thank his tutor immensely for working with him.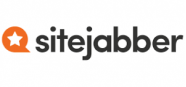 4.5/5


4.5/5

We are Featured in