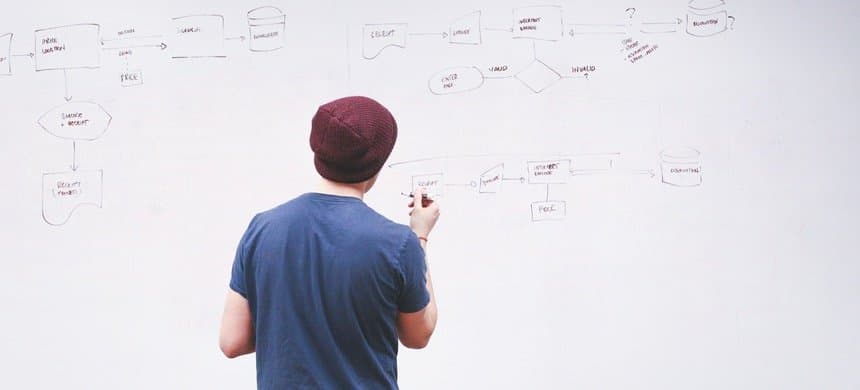 Online Tutoring: Why is Whiteboard better than Video Conferencing software?
It's been a long time since there has been this discussion going on over the internet and social media. Of course, video conferencing software tools are a great medium for communication, but are they always effective when it comes to learning?
Risks of Video Conferencing Software tools
Most of the video conferencing Softwares is paid and customers have to download the software and install it on their computers.
Users need to actually download the software and be aware of software updates. In the worst case, your operating system might not even support the new update.
There are no playback or recording facilities available in various video calling software making it difficult for students to recollect the lessons afterward
There are various privacy issues involved when it comes to using normal video calling software as your online tutoring medium. People can add you unnecessarily to their contact list and compromise your personal details.
Advance Scheduling is not possible
There are no learning and geometric tools available like pencil, graph, eraser, etc which makes tutor-student interaction less fruitful.
Why TutorComp's Whiteboard is ideal for online tutoring?
The Whiteboard of TutorComp is nothing but the best. Sleek, compact yet so simple. Our whiteboard comes with a host of features to help tutors and students get an experience of the complete online classroom. The best part is even a beginner can understand the features so easily. Also, there is no need to download the whiteboard as this is a browser-based platform. On our highly interactive whiteboard, students and tutors can write, draw or share documents and have many tools that help the students and tutors to have a highly interactive class. Below given are a couple of screenshots of the whiteboard to get a better understanding of this integrated platform.
Unlock Your
Academic Potential
Get Started with Personalized Online Tutoring!
Latest Blogs
Toothpaste – Do You Know How They Work?
How online tutoring makes learning Physics more engaging?
Four Most common mistake students do during exams
How does online tutoring help students with learning disabilities?
How to track student's progress?
Top 4 Versions of Online Tutoring
We will support you in your academic endeavours
US Curriculum
Biology
Physics
Chemistry
General Science (Lower grades)
Math
Social Science
Sociology
Humanities
Economics
Environmental Studies
Political Science
Psychology
French
English
Spanish
Canadian Curriculum
Biology
Enviromnmental Studies
Political Science
Chemistry
Geography
Psychology
Computer Science
History
Science & Technology
Economics
Mathematics
Social Studies
English
Physics
Sociology
International Baccalaureate (IB)
IB DP
Biology
Business & Management
Chemistry
Computer Science
Design & Technology
Economics
Geography
History
Language & Literature
Mathematics
Physics
Psychology
Visual Art
IB MYP
Biology
Chemistry
Earth Sciences
Environmental Sciences
Individuals & Societies
Language & Literature
Life Sciences
Mathematics
Physics
Visual Art
IB PYP
Languages
Mathematics
Science & Technology
Social Studies
CBSE/ICSE/ISC
Accountancy
Biology
Business Studies
Chemistry
Computer Science
Economics
English
Environmental Studies
General Science (Lower Grades)
Geography
Hindi
Malayalam
Mathematics
Physics
Political Science
Psychology
Sanskrit
Social Studies
Sociology
Australian Curriculum
English
Math
Science
Physics
Chemistry
Biology
Geography
Computer/IT Courses
C++
Java
Graphic Design
Web Development
Game Development
Mobile App Development
GCSE/GCE A
Art & Design
Biology (Single Science)
Business
Chemistry (Single Science)
Combined Science
Computer Science
Design & Technology
Economics
English
Geography
History
ICT
Language & Literature
Maths
Physics (Single Science)
Psychology
Sociology
SABIS
Test Preparation
SAT Level 1
SAT Level 2
ISAT
KCET
KEAM
ACT
IELTS
AP Test Prep
PSAT
NJ ASK
NEET
NEET MDS
JEE
TerraNova
TOEFL
NAPLAN
IGCSE/AS/A Levels – CIE & Edexcel
Mathematics
English
Physics
Chemistry
Biology
Art & Design
Computer Science
Design & Technology
Economics
Language & Literature
Environmental Management
Food & Nutrition
Geography
History
ICT
General Science
Sociology
Travel & Tourism
Accounting
Business Studies
Language Training
English
Spanish
German
Italian
Arabic
Sanskrit
French
Hindi
About Us
Curriculum
FAQ
Blog
Careers
Privacy Policy
Contact Us
Become a Tutor
Copyright © 2023-2024 TutorComp.
All Rights Reserved