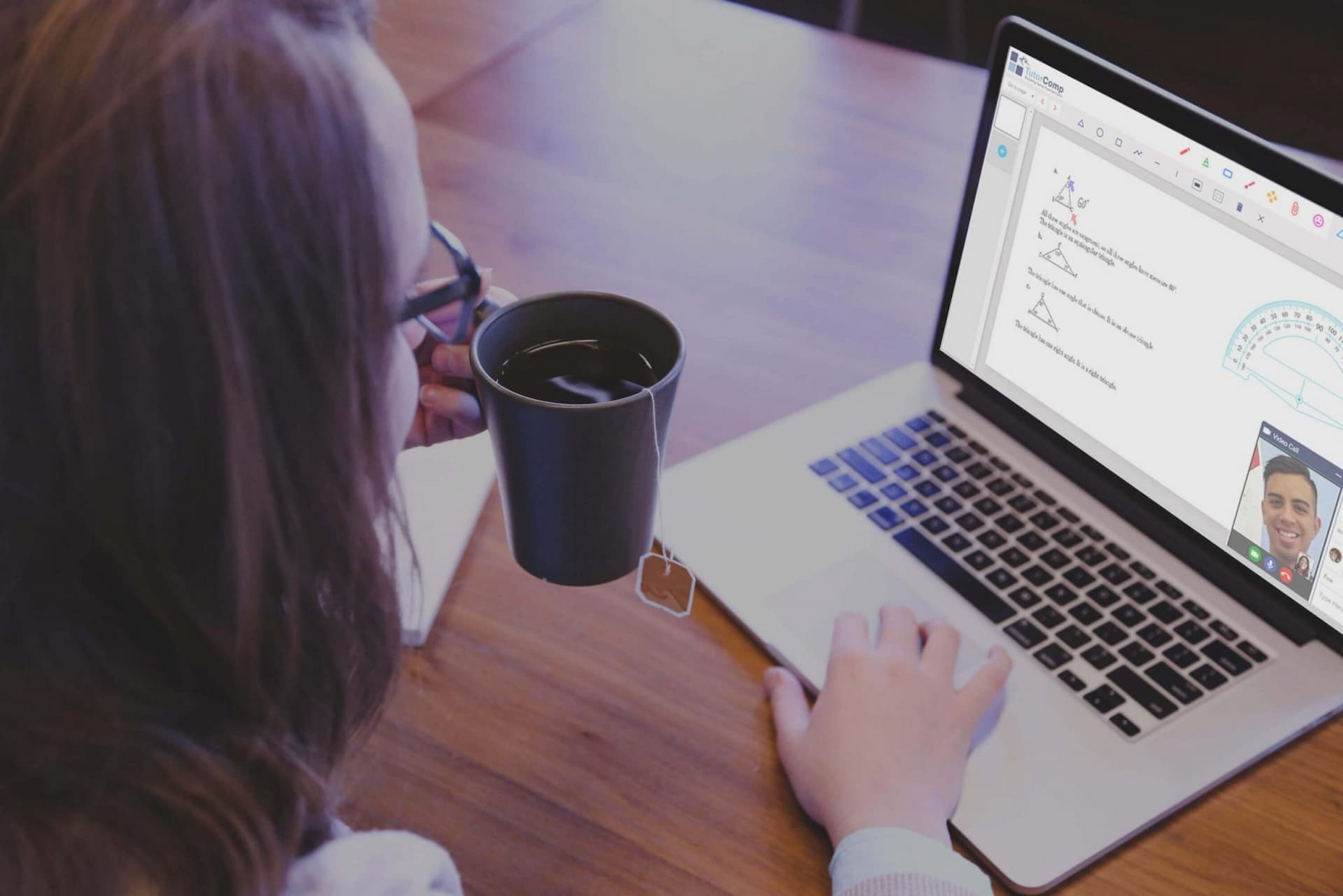 Online Tutoring – A Welcome change in the Pedagogy of Teaching
An online tutoring system is designed to be a fully stand-alone solution to every academics problem. Online tutoring could help students in great ways to keep up with the classroom work. It is one of the best ways to provide support for struggling students because the school can be challenging for all types of students. For example, students struggling in math, in particular, could be helped by an online "math tutor" in their particular academic challenges and learn new ways to better perform on tests and homework assignments.
How is Online Tutoring revolutionizing Teaching?
One to One Interaction
A very common thing that happens in the school system is that students are mostly hesitant to ask their doubts to teachers in front of others. But there is no such problem here since the students get full attention from the tutor and they feel a personalized connection with the person assigned.
Clear your Doubts Anywhere, Anytime
With Online tutors, students can clear their doubts at any place they want. A smartphone with a net or laptop along with a data card is more than enough to learn online.
Choose Your Course, Choose Your Tutor
Online Tutoring provides you the flexibility of choosing courses that you want to take. If any student requires help in college math, he can search math professional online. They can always select the best-rated tutors based on reviews from other students.
Cutting Edge Technology
As technology advances, new techniques are being introduced in Online tutoring to make learning easier. Online tutoring now makes use of whiteboards with a touch screen, live interaction, and file sharing facilities, making it useful for students than ever before.
Bottom Line
Online tutoring is really growing fast, as more parents seek affordable and convenient ways to the normal known human tutors. With the advent of technology, online tutoring will be chosen by a majority of students and parents as the study alternative in the coming days, which is already happening.
Unlock Your
Academic Potential
Get Started with Personalized Online Tutoring!
Latest Blogs
Toothpaste – Do You Know How They Work?
How online tutoring makes learning Physics more engaging?
Four Most common mistake students do during exams
How does online tutoring help students with learning disabilities?
How to track student's progress?
Top 4 Versions of Online Tutoring
We will support you in your academic endeavours
US Curriculum
Biology
Physics
Chemistry
General Science (Lower grades)
Math
Social Science
Sociology
Humanities
Economics
Environmental Studies
Political Science
Psychology
French
English
Spanish
Canadian Curriculum
Biology
Enviromnmental Studies
Political Science
Chemistry
Geography
Psychology
Computer Science
History
Science & Technology
Economics
Mathematics
Social Studies
English
Physics
Sociology
International Baccalaureate (IB)
IB DP
Biology
Business & Management
Chemistry
Computer Science
Design & Technology
Economics
Geography
History
Language & Literature
Mathematics
Physics
Psychology
Visual Art
IB MYP
Biology
Chemistry
Earth Sciences
Environmental Sciences
Individuals & Societies
Language & Literature
Life Sciences
Mathematics
Physics
Visual Art
IB PYP
Languages
Mathematics
Science & Technology
Social Studies
CBSE/ICSE/ISC
Accountancy
Biology
Business Studies
Chemistry
Computer Science
Economics
English
Environmental Studies
General Science (Lower Grades)
Geography
Hindi
Malayalam
Mathematics
Physics
Political Science
Psychology
Sanskrit
Social Studies
Sociology
Australian Curriculum
English
Math
Science
Physics
Chemistry
Biology
Geography
Computer/IT Courses
C++
Java
Graphic Design
Web Development
Game Development
Mobile App Development
GCSE/GCE A
Art & Design
Biology (Single Science)
Business
Chemistry (Single Science)
Combined Science
Computer Science
Design & Technology
Economics
English
Geography
History
ICT
Language & Literature
Maths
Physics (Single Science)
Psychology
Sociology
SABIS
Test Preparation
SAT Level 1
SAT Level 2
ISAT
KCET
KEAM
ACT
IELTS
AP Test Prep
PSAT
NJ ASK
NEET
NEET MDS
JEE
TerraNova
TOEFL
NAPLAN
IGCSE/AS/A Levels – CIE & Edexcel
Mathematics
English
Physics
Chemistry
Biology
Art & Design
Computer Science
Design & Technology
Economics
Language & Literature
Environmental Management
Food & Nutrition
Geography
History
ICT
General Science
Sociology
Travel & Tourism
Accounting
Business Studies
Language Training
English
Spanish
German
Italian
Arabic
Sanskrit
French
Hindi
About Us
Curriculum
FAQ
Blog
Careers
Privacy Policy
Contact Us
Become a Tutor
Copyright © 2023-2024 TutorComp.
All Rights Reserved