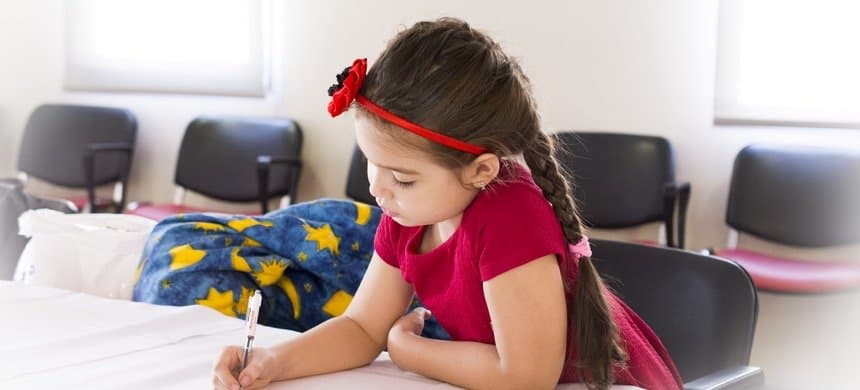 How to reduce stress while learning?
Are you someone who is known as the laid-back one, but who gets stressed from studying? You don't ever get enough of learning a subject and keep worrying about what if you miss that particular chapter. The number of math exercises you have done might be countless, but you are still not satisfied.
As always, this is just not your case. Stress is a normal physical activity when you are challenged over something or when you feel you are in danger. Most of the students take exams so seriously which puts them under high stress.
Follow these tips to reduce stress for effective learning:
Work Out Regularly
The best way to reduce anxiety is through regular physical activity. You can choose at least one activity to do like going to the gym, cycling, walking whichever you enjoy. But do it regularly. Continuous work out has been a proven remedy to reduce stress.
Go out for a walk
Take breaks when you study. Now, this should be strictly done. Studying continuously for hours and hours can wreck your brain eventually leading to high stress and anxiety. Just keep moving during the breaks. Get some fresh air. Walk your dog. Call up your friends and share a joke. Laughter can definitely help you out to reduce stress.
Practice Yoga!
There is no better way to reduce anxiety than doing Yoga. Yoga helps you regain your drained out energy. This also helps you as a student to enhance your focus and from not being distracted. Doing yoga can also prevent various diseases and help you stay healthy. After all, emotional relief is important when it comes to studies.
Talk to your online tutor
Hiring an online tutor doesn't mean you are hiring another tutor, you are also hiring a personal mentor here. Talk about your anxiety with your online tutor. Discuss which subject gives you more stress. This would definitely help you overcome stress
Unlock Your
Academic Potential
Get Started with Personalized Online Tutoring!
Latest Blogs
Toothpaste – Do You Know How They Work?
How online tutoring makes learning Physics more engaging?
Four Most common mistake students do during exams
How does online tutoring help students with learning disabilities?
How to track student's progress?
Top 4 Versions of Online Tutoring
We will support you in your academic endeavours
US Curriculum
Biology
Physics
Chemistry
General Science (Lower grades)
Math
Social Science
Sociology
Humanities
Economics
Environmental Studies
Political Science
Psychology
French
English
Spanish
Canadian Curriculum
Biology
Enviromnmental Studies
Political Science
Chemistry
Geography
Psychology
Computer Science
History
Science & Technology
Economics
Mathematics
Social Studies
English
Physics
Sociology
International Baccalaureate (IB)
IB DP
Biology
Business & Management
Chemistry
Computer Science
Design & Technology
Economics
Geography
History
Language & Literature
Mathematics
Physics
Psychology
Visual Art
IB MYP
Biology
Chemistry
Earth Sciences
Environmental Sciences
Individuals & Societies
Language & Literature
Life Sciences
Mathematics
Physics
Visual Art
IB PYP
Languages
Mathematics
Science & Technology
Social Studies
CBSE/ICSE/ISC
Accountancy
Biology
Business Studies
Chemistry
Computer Science
Economics
English
Environmental Studies
General Science (Lower Grades)
Geography
Hindi
Malayalam
Mathematics
Physics
Political Science
Psychology
Sanskrit
Social Studies
Sociology
Australian Curriculum
English
Math
Science
Physics
Chemistry
Biology
Geography
Computer/IT Courses
C++
Java
Graphic Design
Web Development
Game Development
Mobile App Development
GCSE/GCE A
Art & Design
Biology (Single Science)
Business
Chemistry (Single Science)
Combined Science
Computer Science
Design & Technology
Economics
English
Geography
History
ICT
Language & Literature
Maths
Physics (Single Science)
Psychology
Sociology
SABIS
Test Preparation
SAT Level 1
SAT Level 2
ISAT
KCET
KEAM
ACT
IELTS
AP Test Prep
PSAT
NJ ASK
NEET
NEET MDS
JEE
TerraNova
TOEFL
NAPLAN
IGCSE/AS/A Levels – CIE & Edexcel
Mathematics
English
Physics
Chemistry
Biology
Art & Design
Computer Science
Design & Technology
Economics
Language & Literature
Environmental Management
Food & Nutrition
Geography
History
ICT
General Science
Sociology
Travel & Tourism
Accounting
Business Studies
Language Training
English
Spanish
German
Italian
Arabic
Sanskrit
French
Hindi
About Us
Curriculum
FAQ
Blog
Careers
Privacy Policy
Contact Us
Become a Tutor
Copyright © 2023-2024 TutorComp.
All Rights Reserved