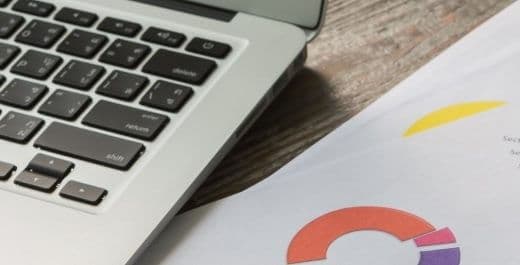 ;
How Online Tutoring Can Propel Your Academics
Online Tutoring Is Doing Wonders For Students And Is A Major Source Of Relief For Parents These Days.
Unlike the old times, this is an era of working-class people. Two parents' working families have multiplied. Sure they do make sure to provide everything to take care of their kids, but it's not always possible to give full attention to the children's education. Not every time are they available to cater their kid's so-called "Math Situation" or an assignment on a challenging subject that is to be submitted on a critical deadline.
Online Tutoring is one of the best ways to provide support for struggling students because it is flexible, cost-effective, and user-friendly. With Online tutors, students can clear their doubts at any place at their own convenience. A Smartphone with a net or laptop along with a data card is more than enough to learn online.
Why Online Tutoring Is The Need Of The Hour
  As a parent, if you discover that your child is struggling with a particular subject in school, hiring a good online tutor could be great assistance to your child in improving study habits, keeping pace with school upcoming tests and assignments, and cultivating self-motivation.
"For this generation of students, the old model of hiring a tutor to come once a week to your house no more makes sense to them because they need help immediately. Most of the students are now driven by the devices at home and the one in their pockets" says Mr. Gigo Joseph, CEO, TutorComp.com
He adds that even though we have the largest K12 education system, the lack of access to good teachers and the conventional teaching approach results in low global education evaluation. "Schools and colleges provide some set of knowledge to the students, but this knowledge is not enough for them. They are often busy finishing their syllabus. With the help of online tutoring aids, students can be at ease and ask their doubts without any hesitation" Online tutoring is a secure and convenient alternative for students these days. The conventional tutoring methods where students need to wait for a particular date and teacher's convenience is long gone in the past. It's is all about student's convenience. Whether it's for any sort of homework help or last-minute exam hustles, they can now hire an online tutor at any time, anywhere according to their requirement.
"My 14-year-old son Joe used to constantly nag me over his Math homework. At times it went well, but there were situations I would end up stammering", says Mrs. Kyle Jonathan. Joe said he had his doubts regarding signing up for an online tutoring platform when his mom introduced him to TutorComp. "This was new, and I was unsure how effective it would be compared to my class teacher. But I must say, they were fantastic". Mrs. Jonathan further said how Joe solved his math problem in just a few minutes
A Break Through On The Anvil
Although an untapped sector, online tutoring is really growing fast, as more parents seek affordable and convenient ways to the normal known human tutor. According to Global Industry Analysts, Inc. (GIA), the global private tutoring market is expected to cross 102.8 billion by 2018. Moreover, GIA stats highlight the United States, Europe, and the Asia Pacific to encompass more than 90% of the global private tutoring market.
"The Online Tutoring Market is here to stay. The change is inevitable, and we are moving one step ahead along with the advancement of technology," says Mr. Raju Kurian, Chairman of TutorComp reflecting on the rapid expansion of TutorComp in the US and Australia
Unlock Your
Academic Potential
Get Started with Personalized Online Tutoring!
Latest Blogs
Toothpaste – Do You Know How They Work?
How online tutoring makes learning Physics more engaging?
Four Most common mistake students do during exams
How does online tutoring help students with learning disabilities?
How to track student's progress?
Top 4 Versions of Online Tutoring
We will support you in your academic endeavours
US Curriculum
Biology
Physics
Chemistry
General Science (Lower grades)
Math
Social Science
Sociology
Humanities
Economics
Environmental Studies
Political Science
Psychology
French
English
Spanish
Canadian Curriculum
Biology
Enviromnmental Studies
Political Science
Chemistry
Geography
Psychology
Computer Science
History
Science & Technology
Economics
Mathematics
Social Studies
English
Physics
Sociology
International Baccalaureate (IB)
IB DP
Biology
Business & Management
Chemistry
Computer Science
Design & Technology
Economics
Geography
History
Language & Literature
Mathematics
Physics
Psychology
Visual Art
IB MYP
Biology
Chemistry
Earth Sciences
Environmental Sciences
Individuals & Societies
Language & Literature
Life Sciences
Mathematics
Physics
Visual Art
IB PYP
Languages
Mathematics
Science & Technology
Social Studies
CBSE/ICSE/ISC
Accountancy
Biology
Business Studies
Chemistry
Computer Science
Economics
English
Environmental Studies
General Science (Lower Grades)
Geography
Hindi
Malayalam
Mathematics
Physics
Political Science
Psychology
Sanskrit
Social Studies
Sociology
Australian Curriculum
English
Math
Science
Physics
Chemistry
Biology
Geography
Computer/IT Courses
C++
Java
Graphic Design
Web Development
Game Development
Mobile App Development
GCSE/GCE A
Art & Design
Biology (Single Science)
Business
Chemistry (Single Science)
Combined Science
Computer Science
Design & Technology
Economics
English
Geography
History
ICT
Language & Literature
Maths
Physics (Single Science)
Psychology
Sociology
SABIS
Test Preparation
SAT Level 1
SAT Level 2
ISAT
KCET
KEAM
ACT
IELTS
AP Test Prep
PSAT
NJ ASK
NEET
NEET MDS
JEE
TerraNova
TOEFL
NAPLAN
IGCSE/AS/A Levels – CIE & Edexcel
Mathematics
English
Physics
Chemistry
Biology
Art & Design
Computer Science
Design & Technology
Economics
Language & Literature
Environmental Management
Food & Nutrition
Geography
History
ICT
General Science
Sociology
Travel & Tourism
Accounting
Business Studies
Language Training
English
Spanish
German
Italian
Arabic
Sanskrit
French
Hindi
About Us
Curriculum
FAQ
Blog
Careers
Privacy Policy
Contact Us
Become a Tutor
Copyright © 2023-2024 TutorComp.
All Rights Reserved