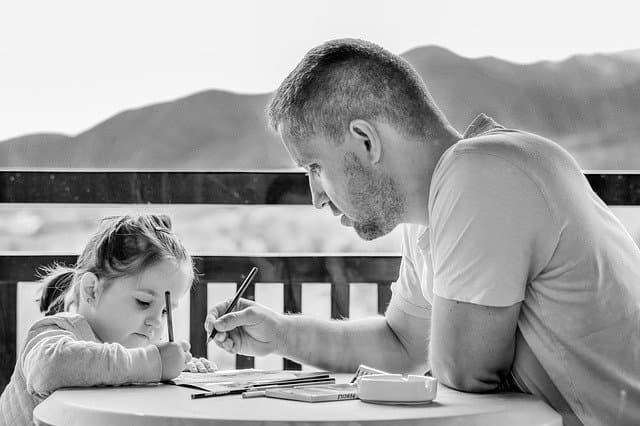 5 Tips for Parents during Kid's Exams
They may not tell you, but your kid needs you the most during their exam time more than any time. Even if it's a small gesture, as a parent you could do wonders on your child's performance in their exams. So the question is, how?
Here are 5 tips for helping and supporting your kids during their exams.
1. Know your kid's exam timetable
Pin the timetable up prominently at your home. Note the date and the time of every paper that your kid has to take. In the stressful mode of the exam period, you are required to be aware of when your kid needs to be at the exam center.
2. Make sure that your kid is present for every exam
For working parents who leave home early, ensure that you avoid the disaster of your kid missing his/her exam. Ensure that your kids are up and ready before you go to work every morning. Several students fail to appear for their morning papers regularly.
3. Make a checklist of everyday requirements
Do a final check every morning before leaving your home, so that your kid is prepared fully for the exams. All the writing instruments together with the other requirements like erasers, rulers, calculators must be checked beforehand.
4. Listen to your kid's story after every exam day
After every exam let your kid recount their exam story. Don't be tempted for reviewing in detail the omissions or errors or in the exam paper. This achieves nothing absolutely but would increase your kid's stress levels. Allow them the space and time for telling their story and move on to the next exam.
5. Help them on focusing on to next exam
It could be very helpful for your kid in reviewing the paper immediately ahead. Questions like what is up next? Are there any predictable questions? Is there any compulsory section? Such questions could be helpful for your kids in devising a study time plan before the next exam.
Unlock Your
Academic Potential
Get Started with Personalized Online Tutoring!
Latest Blogs
Toothpaste – Do You Know How They Work?
How online tutoring makes learning Physics more engaging?
Four Most common mistake students do during exams
How does online tutoring help students with learning disabilities?
How to track student's progress?
Top 4 Versions of Online Tutoring
We will support you in your academic endeavours
US Curriculum
Biology
Physics
Chemistry
General Science (Lower grades)
Math
Social Science
Sociology
Humanities
Economics
Environmental Studies
Political Science
Psychology
French
English
Spanish
Canadian Curriculum
Biology
Enviromnmental Studies
Political Science
Chemistry
Geography
Psychology
Computer Science
History
Science & Technology
Economics
Mathematics
Social Studies
English
Physics
Sociology
International Baccalaureate (IB)
IB DP
Biology
Business & Management
Chemistry
Computer Science
Design & Technology
Economics
Geography
History
Language & Literature
Mathematics
Physics
Psychology
Visual Art
IB MYP
Biology
Chemistry
Earth Sciences
Environmental Sciences
Individuals & Societies
Language & Literature
Life Sciences
Mathematics
Physics
Visual Art
IB PYP
Languages
Mathematics
Science & Technology
Social Studies
CBSE/ICSE/ISC
Accountancy
Biology
Business Studies
Chemistry
Computer Science
Economics
English
Environmental Studies
General Science (Lower Grades)
Geography
Hindi
Malayalam
Mathematics
Physics
Political Science
Psychology
Sanskrit
Social Studies
Sociology
Australian Curriculum
English
Math
Science
Physics
Chemistry
Biology
Geography
Computer/IT Courses
C++
Java
Graphic Design
Web Development
Game Development
Mobile App Development
GCSE/GCE A
Art & Design
Biology (Single Science)
Business
Chemistry (Single Science)
Combined Science
Computer Science
Design & Technology
Economics
English
Geography
History
ICT
Language & Literature
Maths
Physics (Single Science)
Psychology
Sociology
SABIS
Test Preparation
SAT Level 1
SAT Level 2
ISAT
KCET
KEAM
ACT
IELTS
AP Test Prep
PSAT
NJ ASK
NEET
NEET MDS
JEE
TerraNova
TOEFL
NAPLAN
IGCSE/AS/A Levels – CIE & Edexcel
Mathematics
English
Physics
Chemistry
Biology
Art & Design
Computer Science
Design & Technology
Economics
Language & Literature
Environmental Management
Food & Nutrition
Geography
History
ICT
General Science
Sociology
Travel & Tourism
Accounting
Business Studies
Language Training
English
Spanish
German
Italian
Arabic
Sanskrit
French
Hindi
About Us
Curriculum
FAQ
Blog
Careers
Privacy Policy
Contact Us
Become a Tutor
Copyright © 2023-2024 TutorComp.
All Rights Reserved