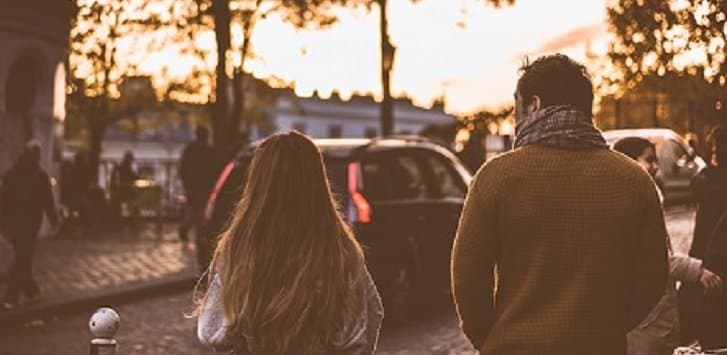 How can parents support their school going child?
Maybe you are a highly qualified person or not, but when you are a parent, you might want to be involved in your child's academics. All you want then is your child's success and you are willing to do anything for that, but without being too obvious, isn't it? No kid wants their parent to be labeled as "interfering" and you already know it.
We believe these tips should help you strike the right balance between your personal life and your child's education.
Ensure homework are completed on time
Involving in your kid's homework can be fun by encouraging him/her to do it, not by doing it yourself. A school-going child requires adopting a trial and error method while learning or doing homework. When you do the homework all by yourself instead of developing this process, they are taking this as an opportunity to take academics for granted. Also, they won't learn how to deal with success and failure. Provide your kids with plenty of learning opportunities and be aware of their progress in class. Let them explore the rest on their own.
Be in touch with the Teacher
Schools often arrange parent-teacher meetings to discuss the progress of the respective child with the parent. Parent-teacher meetings usually happen once or twice a year. Make sure to attend them no matter how busy you are. This would help you to prove how involved you are in your kid's education. Even if you miss out on any of the meetings, don't hesitate to reschedule them. Teachers would only be happy to help you in any such conditions. Build a positive acquaintanceship with the respective class teacher as they could help your kid in emergency study scenarios.
Getting the right kind of assistance after school
Your child might be an expert at Math but not so good at Chemistry which might affect the overall performance in school. Every child has a unique learning style. The truth is even you may not be aware of it, let alone your class teacher. This is where seeking an online tutor would help. Online tutors are certified professionals who have in-depth knowledge of different learning styles. They could be of great help if you find difficulty in helping your kid with a particular subject.
What do you think? Let's know your comments and suggestions!
Unlock Your
Academic Potential
Get Started with Personalized Online Tutoring!
Latest Blogs
Toothpaste – Do You Know How They Work?
How online tutoring makes learning Physics more engaging?
Four Most common mistake students do during exams
How does online tutoring help students with learning disabilities?
How to track student's progress?
Top 4 Versions of Online Tutoring
We will support you in your academic endeavours
US Curriculum
Biology
Physics
Chemistry
General Science (Lower grades)
Math
Social Science
Sociology
Humanities
Economics
Environmental Studies
Political Science
Psychology
French
English
Spanish
Canadian Curriculum
Biology
Enviromnmental Studies
Political Science
Chemistry
Geography
Psychology
Computer Science
History
Science & Technology
Economics
Mathematics
Social Studies
English
Physics
Sociology
International Baccalaureate (IB)
IB DP
Biology
Business & Management
Chemistry
Computer Science
Design & Technology
Economics
Geography
History
Language & Literature
Mathematics
Physics
Psychology
Visual Art
IB MYP
Biology
Chemistry
Earth Sciences
Environmental Sciences
Individuals & Societies
Language & Literature
Life Sciences
Mathematics
Physics
Visual Art
IB PYP
Languages
Mathematics
Science & Technology
Social Studies
CBSE/ICSE/ISC
Accountancy
Biology
Business Studies
Chemistry
Computer Science
Economics
English
Environmental Studies
General Science (Lower Grades)
Geography
Hindi
Malayalam
Mathematics
Physics
Political Science
Psychology
Sanskrit
Social Studies
Sociology
Australian Curriculum
English
Math
Science
Physics
Chemistry
Biology
Geography
Computer/IT Courses
C++
Java
Graphic Design
Web Development
Game Development
Mobile App Development
GCSE/GCE A
Art & Design
Biology (Single Science)
Business
Chemistry (Single Science)
Combined Science
Computer Science
Design & Technology
Economics
English
Geography
History
ICT
Language & Literature
Maths
Physics (Single Science)
Psychology
Sociology
SABIS
Test Preparation
SAT Level 1
SAT Level 2
ISAT
KCET
KEAM
ACT
IELTS
AP Test Prep
PSAT
NJ ASK
NEET
NEET MDS
JEE
TerraNova
TOEFL
NAPLAN
IGCSE/AS/A Levels – CIE & Edexcel
Mathematics
English
Physics
Chemistry
Biology
Art & Design
Computer Science
Design & Technology
Economics
Language & Literature
Environmental Management
Food & Nutrition
Geography
History
ICT
General Science
Sociology
Travel & Tourism
Accounting
Business Studies
Language Training
English
Spanish
German
Italian
Arabic
Sanskrit
French
Hindi
About Us
Curriculum
FAQ
Blog
Careers
Privacy Policy
Contact Us
Become a Tutor
Copyright © 2023-2024 TutorComp.
All Rights Reserved