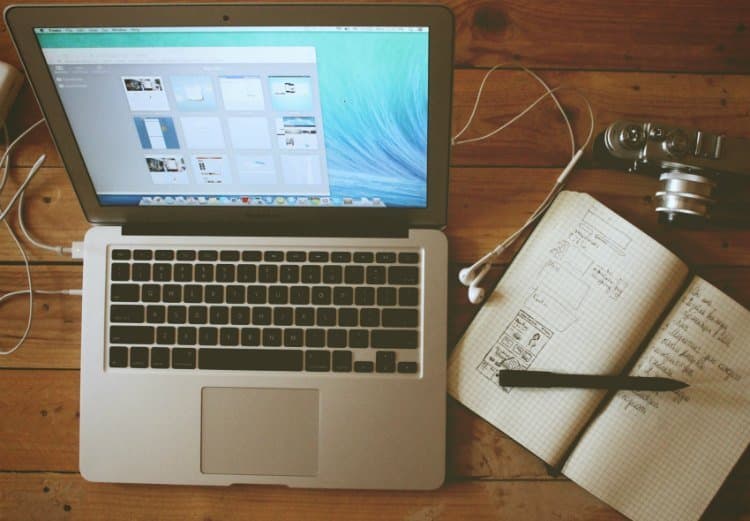 Are you new to Online Tutoring? Here are 3 Tips before you get started!
Is Studying bothering you? Are you at that point where you can't continue learning Math or any subject particular subject for that matter without additional help?
Your best choice is to hire an online tutor.
Connecting with an expert online tutor can completely transform your otherwise repetitive and boring academic life. That's because online tutors are all about fun and interactive sessions thereby inviting more innovative ideas from your side while learning rather than the usual monotonous method of teaching adopted in your classroom environment.
But of course, you might have doubts about how to get started if you are new to this area. You might be even under the impression of "hey is online tutoring really for me? Does it Work?"
Actually, it does! You will get addicted to it if you start learning through online tutoring using these tips given below:
If you are stranded and have no idea where to begin, be aware of what you are committing to. Be realistic in your approach and start your online tutoring sessions slowly.
Do not heap load your week with online tutoring sessions. Maybe a couple of classes in the very beginning and then take it from there as you gain confidence.
Be clever while developing your online tutoring schedule. Isn't it exhausting while you study for straight 3 hours in a row but exciting when you break down this time into a group of 15 minutes, taking a break here and there?
Now that's how your online tutoring schedule should be made. You should set aside some time for an online tutor where you can be academically productive, not just for the sake of it.
What's your ultimate goal?
This is one question you should ask yourself before hiring an online tutor. Do you want to get an A in Math? Or you into learning something new, or just need to make that constant flunking in Chemistry to a halt.
Be it anything, your motivation should be clear and well-defined. This can help your online tutor to be In alignment with your goals and design your study chart accordingly.
Get a Demo Session
This is important! There are various online tutoring platforms around but how do you know which is the best? Getting a demo session before registering can help you get a hang of their platform and teaching methods and then decide if you can give a heads up.
At TutorComp, we provide you a risk-free demo session so that you don't lose your money by directly signing up with us. Take a demo right now and get started with confidence!
Unlock Your
Academic Potential
Get Started with Personalized Online Tutoring!
Latest Blogs
Toothpaste – Do You Know How They Work?
How online tutoring makes learning Physics more engaging?
Four Most common mistake students do during exams
How does online tutoring help students with learning disabilities?
How to track student's progress?
Top 4 Versions of Online Tutoring
We will support you in your academic endeavours
US Curriculum
Biology
Physics
Chemistry
General Science (Lower grades)
Math
Social Science
Sociology
Humanities
Economics
Environmental Studies
Political Science
Psychology
French
English
Spanish
Canadian Curriculum
Biology
Enviromnmental Studies
Political Science
Chemistry
Geography
Psychology
Computer Science
History
Science & Technology
Economics
Mathematics
Social Studies
English
Physics
Sociology
International Baccalaureate (IB)
IB DP
Biology
Business & Management
Chemistry
Computer Science
Design & Technology
Economics
Geography
History
Language & Literature
Mathematics
Physics
Psychology
Visual Art
IB MYP
Biology
Chemistry
Earth Sciences
Environmental Sciences
Individuals & Societies
Language & Literature
Life Sciences
Mathematics
Physics
Visual Art
IB PYP
Languages
Mathematics
Science & Technology
Social Studies
CBSE/ICSE/ISC
Accountancy
Biology
Business Studies
Chemistry
Computer Science
Economics
English
Environmental Studies
General Science (Lower Grades)
Geography
Hindi
Malayalam
Mathematics
Physics
Political Science
Psychology
Sanskrit
Social Studies
Sociology
Australian Curriculum
English
Math
Science
Physics
Chemistry
Biology
Geography
Computer/IT Courses
C++
Java
Graphic Design
Web Development
Game Development
Mobile App Development
GCSE/GCE A
Art & Design
Biology (Single Science)
Business
Chemistry (Single Science)
Combined Science
Computer Science
Design & Technology
Economics
English
Geography
History
ICT
Language & Literature
Maths
Physics (Single Science)
Psychology
Sociology
SABIS
Test Preparation
SAT Level 1
SAT Level 2
ISAT
KCET
KEAM
ACT
IELTS
AP Test Prep
PSAT
NJ ASK
NEET
NEET MDS
JEE
TerraNova
TOEFL
NAPLAN
IGCSE/AS/A Levels – CIE & Edexcel
Mathematics
English
Physics
Chemistry
Biology
Art & Design
Computer Science
Design & Technology
Economics
Language & Literature
Environmental Management
Food & Nutrition
Geography
History
ICT
General Science
Sociology
Travel & Tourism
Accounting
Business Studies
Language Training
English
Spanish
German
Italian
Arabic
Sanskrit
French
Hindi
About Us
Curriculum
FAQ
Blog
Careers
Privacy Policy
Contact Us
Become a Tutor
Copyright © 2023-2024 TutorComp.
All Rights Reserved