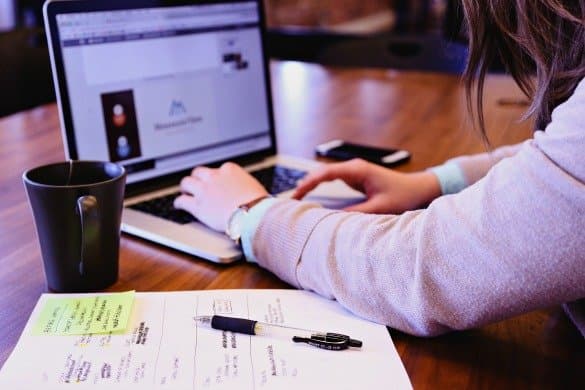 ;
4 Popular Myths That Spun Around Online Tutoring
Online Tutoring is going highly popular these days. As the apprehension towards online tutoring clubbed with technology is ebbing away, parents and students are slowly shifting towards it. However, some people still express hesitation due to some existing myths about online tutoring which need to be clarified and erased. Here we will give you the perfect explanation of 4 popular myths prevailing in the minds of people.
How True Are These Myths?
Myth: Online Courses Are Repetitive And The Same
Truth: Not true. Okay, certain services use redundant contents and heavy electronic texts which further confuses the students. On the other hand, many quality online tutoring companies of this era provide one-to-one tutoring sessions in which customized study plans are designed for each student after initial assessment and conversation with the online tutor.
Myth: Online Tutoring Is A Waste Of Time After School
Truth: It's a myth. On the contrary, spending quality time with an experienced online tutor is the best way to manage your after-school time. Using this option you can interact and communicate your ideas with a person who gives you full attention. Whether it be your doubts or assignment help or a fast arriving test, online tutors are your quick back up.
Myth: There Is No Guarantee Of Quality
Truth: Definitely not true. Most of the online tutoring companies hire online tutors only after a stringent interview process that too handpicked from top universities. They are keenly dedicated to meeting the academic standards, and most of the time and based on surveys conducted, online tutoring is far better than traditional classroom lessons in terms of quality.
Myth: Online Tutoring Is Not Effective
Truth: Online tutoring is proven remediation that has helped many students to improve their grades in school. It is the perfect mixture of advanced technology, an effective educational approach, and convenience. Based on various surveys conducted, students hail the virtual whiteboard which is the key feature of online tutoring as it increases their engagement quotient through live interaction and file sharing facilities, making it more effective when compared to the traditional classroom setup.
Unlock Your
Academic Potential
Get Started with Personalized Online Tutoring!
Latest Blogs
Toothpaste – Do You Know How They Work?
How online tutoring makes learning Physics more engaging?
Four Most common mistake students do during exams
How does online tutoring help students with learning disabilities?
How to track student's progress?
Top 4 Versions of Online Tutoring
We will support you in your academic endeavours
US Curriculum
Biology
Physics
Chemistry
General Science (Lower grades)
Math
Social Science
Sociology
Humanities
Economics
Environmental Studies
Political Science
Psychology
French
English
Spanish
Canadian Curriculum
Biology
Enviromnmental Studies
Political Science
Chemistry
Geography
Psychology
Computer Science
History
Science & Technology
Economics
Mathematics
Social Studies
English
Physics
Sociology
International Baccalaureate (IB)
IB DP
Biology
Business & Management
Chemistry
Computer Science
Design & Technology
Economics
Geography
History
Language & Literature
Mathematics
Physics
Psychology
Visual Art
IB MYP
Biology
Chemistry
Earth Sciences
Environmental Sciences
Individuals & Societies
Language & Literature
Life Sciences
Mathematics
Physics
Visual Art
IB PYP
Languages
Mathematics
Science & Technology
Social Studies
CBSE/ICSE/ISC
Accountancy
Biology
Business Studies
Chemistry
Computer Science
Economics
English
Environmental Studies
General Science (Lower Grades)
Geography
Hindi
Malayalam
Mathematics
Physics
Political Science
Psychology
Sanskrit
Social Studies
Sociology
Australian Curriculum
English
Math
Science
Physics
Chemistry
Biology
Geography
Computer/IT Courses
C++
Java
Graphic Design
Web Development
Game Development
Mobile App Development
GCSE/GCE A
Art & Design
Biology (Single Science)
Business
Chemistry (Single Science)
Combined Science
Computer Science
Design & Technology
Economics
English
Geography
History
ICT
Language & Literature
Maths
Physics (Single Science)
Psychology
Sociology
SABIS
Test Preparation
SAT Level 1
SAT Level 2
ISAT
KCET
KEAM
ACT
IELTS
AP Test Prep
PSAT
NJ ASK
NEET
NEET MDS
JEE
TerraNova
TOEFL
NAPLAN
IGCSE/AS/A Levels – CIE & Edexcel
Mathematics
English
Physics
Chemistry
Biology
Art & Design
Computer Science
Design & Technology
Economics
Language & Literature
Environmental Management
Food & Nutrition
Geography
History
ICT
General Science
Sociology
Travel & Tourism
Accounting
Business Studies
Language Training
English
Spanish
German
Italian
Arabic
Sanskrit
French
Hindi
About Us
Curriculum
FAQ
Blog
Careers
Privacy Policy
Contact Us
Become a Tutor
Copyright © 2023-2024 TutorComp.
All Rights Reserved