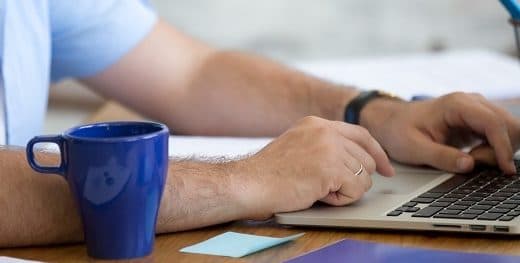 Is Missing Lectures Harming Your Studies?
James had his goal all set before he entered his school year No matter what he is going to attend all the lectures. Actually, he did pretty well for the first few months.
But then the inevitable happened.
While someday it came in the form of a surprise cold, the other days it was an emergency at home. Even better, his subject teacher was not just good enough.
And the result? He skipped a class, or a two.
"I think this just happens to everyone. It's impossible to attend all the classes. Sometimes the teacher disappoints us with boring PowerPoint presentations, completely different from what we may have expected."
Says James a student from Ohio.
But what happens when you skip lectures altogether?
Missing a couple of classes is okay. But bunking classes unnecessarily is a bad idea and can put you at risk. Yes. It is your choice to skip a class or two, but always make sure to weigh the consequences. As the number of classes increases, it will harm your studies.
So what can you do to save yourselves from the harm of missing lectures and the eventual flunking?
Be sure to give your professor a head- up
"Larger the number of students in class, higher the chance of your professor ignoring your absence"
Either wise, you must intimate your professor about your missed class and the exact reason through email or over a call. This not only creates an impression on you, but it also as a student would help you to be more confident to clear your doubts with the professor later.
Moreover, this is mandatory for classes where attendance is a critical criterion for scoring better grades.
All you need is one good friend
"It's necessary to fill in gaps. Enquire what all topics were covered in your absence"
You know your fellow peers. Talk. Ask them to share notes, if they are willing to help.
Form a study group if possible. This would be of added advantage as they will keep you updated about what you missed and how you can cover them up by the next class.
Hire a Private Online Tutor
"There are various expert online tutors available when you need any help"
This is one of the best ways to stay updated in class.
If you have gone through your syllabus, you will have an idea of what chapter you are going to miss when you take leave. Ask your tutor to assist ahead of your teacher, that way you can surprise both your fellow peers and teacher.
Jake Mathew, 17, a student from Texas speaks highly of the perks of online tutors."As a grade-driven student, I'm particular about not missing a chapter. Online Tutors helped me big time when I missed a week of class last semester" he says. "It's funny when I see my friend's expressions because I always know more than they do."
So let's ask us again. Is missing lectures the end of the world?
The shortest answer is no. But in a long term, yes, there are consequences. Everything depends on the frequency of leaves taken. Always make sure to not take both your professor and lecture for granted.
Unlock Your
Academic Potential
Get Started with Personalized Online Tutoring!
Latest Blogs
Toothpaste – Do You Know How They Work?
How online tutoring makes learning Physics more engaging?
Four Most common mistake students do during exams
How does online tutoring help students with learning disabilities?
How to track student's progress?
Top 4 Versions of Online Tutoring
We will support you in your academic endeavours
US Curriculum
Biology
Physics
Chemistry
General Science (Lower grades)
Math
Social Science
Sociology
Humanities
Economics
Environmental Studies
Political Science
Psychology
French
English
Spanish
Canadian Curriculum
Biology
Enviromnmental Studies
Political Science
Chemistry
Geography
Psychology
Computer Science
History
Science & Technology
Economics
Mathematics
Social Studies
English
Physics
Sociology
International Baccalaureate (IB)
IB DP
Biology
Business & Management
Chemistry
Computer Science
Design & Technology
Economics
Geography
History
Language & Literature
Mathematics
Physics
Psychology
Visual Art
IB MYP
Biology
Chemistry
Earth Sciences
Environmental Sciences
Individuals & Societies
Language & Literature
Life Sciences
Mathematics
Physics
Visual Art
IB PYP
Languages
Mathematics
Science & Technology
Social Studies
CBSE/ICSE/ISC
Accountancy
Biology
Business Studies
Chemistry
Computer Science
Economics
English
Environmental Studies
General Science (Lower Grades)
Geography
Hindi
Malayalam
Mathematics
Physics
Political Science
Psychology
Sanskrit
Social Studies
Sociology
Australian Curriculum
English
Math
Science
Physics
Chemistry
Biology
Geography
Computer/IT Courses
C++
Java
Graphic Design
Web Development
Game Development
Mobile App Development
GCSE/GCE A
Art & Design
Biology (Single Science)
Business
Chemistry (Single Science)
Combined Science
Computer Science
Design & Technology
Economics
English
Geography
History
ICT
Language & Literature
Maths
Physics (Single Science)
Psychology
Sociology
SABIS
Test Preparation
SAT Level 1
SAT Level 2
ISAT
KCET
KEAM
ACT
IELTS
AP Test Prep
PSAT
NJ ASK
NEET
NEET MDS
JEE
TerraNova
TOEFL
NAPLAN
IGCSE/AS/A Levels – CIE & Edexcel
Mathematics
English
Physics
Chemistry
Biology
Art & Design
Computer Science
Design & Technology
Economics
Language & Literature
Environmental Management
Food & Nutrition
Geography
History
ICT
General Science
Sociology
Travel & Tourism
Accounting
Business Studies
Language Training
English
Spanish
German
Italian
Arabic
Sanskrit
French
Hindi
About Us
Curriculum
FAQ
Blog
Careers
Privacy Policy
Contact Us
Become a Tutor
Copyright © 2023-2024 TutorComp.
All Rights Reserved