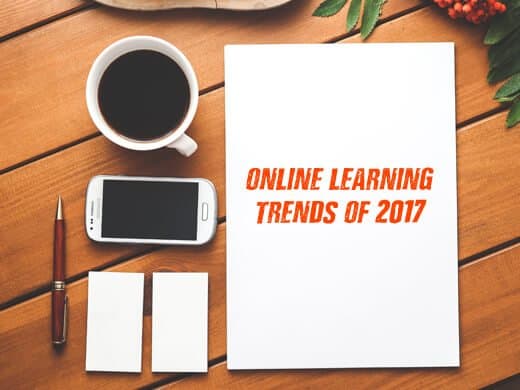 3 Fast- growing online learning trends of 2017
The year 2017 would observe advanced learning trends primarily focused on enhancing the experiences of the user in the online tutoring segment. Enhanced ways of learning would have a comprehensive impact on schools throughout the country. Though, there are massive prospects for the technological advances for the user experiences and learning platforms. The R&D think tanks of the e-learning industry are reacting confidently to future needs and are keenly looking forward to the various vibrant learning solutions that could be delivered for meeting developing requirements.
Video Content
There is an exceptional increase in the use of video content. Today, almost all social media platforms are accommodating large quantities of video content. The impact of video content on the viewers is much more. The video content is effective for inspiring the users for delivering action. Video content is one of the platforms generating a high volume of Internet traffic globally. With respect to online tutoring, it has a very critical role in assisting the learner in absorbing the new information. Integration of videos in online learning sources hence makes the overall learning very effective.
Smartphone Content Learning
The number of smartphone users is ever-growing. This form of learning has increased with the growth of technology and smartphones that made it easier for the users in accessing the content. As mobile devices are portable, they have made the concept of an "anywhere/anytime at your convenience" form of learning possible for everyone.
Micro-Learning
Microlearning is among the advanced and most recently developed learning concepts. This form of learning involves short learning sessions of 10- to 15-minutes. Multinational companies employ microlearning to train their employees for attaining higher and enhanced levels of proficiency. This form of learning is ideal for the students as it is less time-consuming. It would be available to the online tutoring industry soon and would help the learners get the most out of online learning.
Unlock Your
Academic Potential
Get Started with Personalized Online Tutoring!
Latest Blogs
Toothpaste – Do You Know How They Work?
How online tutoring makes learning Physics more engaging?
Four Most common mistake students do during exams
How does online tutoring help students with learning disabilities?
How to track student's progress?
Top 4 Versions of Online Tutoring
We will support you in your academic endeavours
US Curriculum
Biology
Physics
Chemistry
General Science (Lower grades)
Math
Social Science
Sociology
Humanities
Economics
Environmental Studies
Political Science
Psychology
French
English
Spanish
Canadian Curriculum
Biology
Enviromnmental Studies
Political Science
Chemistry
Geography
Psychology
Computer Science
History
Science & Technology
Economics
Mathematics
Social Studies
English
Physics
Sociology
International Baccalaureate (IB)
IB DP
Biology
Business & Management
Chemistry
Computer Science
Design & Technology
Economics
Geography
History
Language & Literature
Mathematics
Physics
Psychology
Visual Art
IB MYP
Biology
Chemistry
Earth Sciences
Environmental Sciences
Individuals & Societies
Language & Literature
Life Sciences
Mathematics
Physics
Visual Art
IB PYP
Languages
Mathematics
Science & Technology
Social Studies
CBSE/ICSE/ISC
Accountancy
Biology
Business Studies
Chemistry
Computer Science
Economics
English
Environmental Studies
General Science (Lower Grades)
Geography
Hindi
Malayalam
Mathematics
Physics
Political Science
Psychology
Sanskrit
Social Studies
Sociology
Australian Curriculum
English
Math
Science
Physics
Chemistry
Biology
Geography
Computer/IT Courses
C++
Java
Graphic Design
Web Development
Game Development
Mobile App Development
GCSE/GCE A
Art & Design
Biology (Single Science)
Business
Chemistry (Single Science)
Combined Science
Computer Science
Design & Technology
Economics
English
Geography
History
ICT
Language & Literature
Maths
Physics (Single Science)
Psychology
Sociology
SABIS
Test Preparation
SAT Level 1
SAT Level 2
ISAT
KCET
KEAM
ACT
IELTS
AP Test Prep
PSAT
NJ ASK
NEET
NEET MDS
JEE
TerraNova
TOEFL
NAPLAN
IGCSE/AS/A Levels – CIE & Edexcel
Mathematics
English
Physics
Chemistry
Biology
Art & Design
Computer Science
Design & Technology
Economics
Language & Literature
Environmental Management
Food & Nutrition
Geography
History
ICT
General Science
Sociology
Travel & Tourism
Accounting
Business Studies
Language Training
English
Spanish
German
Italian
Arabic
Sanskrit
French
Hindi
About Us
Curriculum
FAQ
Blog
Careers
Privacy Policy
Contact Us
Become a Tutor
Copyright © 2023-2024 TutorComp.
All Rights Reserved