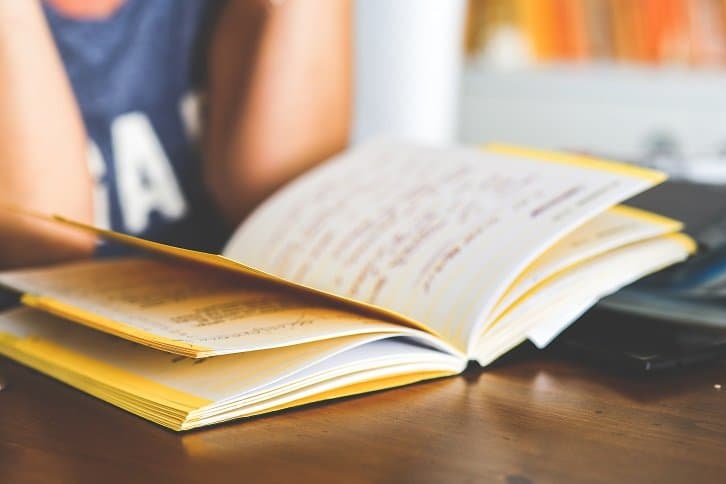 Do you make these 3 mistakes while learning online?
Online Tutoring is undoubtedly the most convenient learning alternative for students to improve their performance and score good grades. But do you achieve your goal just by hiring an alternative without making a real effort from your side? Check out 3 common mistakes made by students while learning online.
Not having a plan is NOT the best plan of all
When you hire an online tutor, do not think your job is fully done. That's one common mistake made by a lot of students. Of course, it is the first step, but you cannot pass online tutoring as a passive learning experience. It's always best to outline your goals before setting your mind to hire an online tutor. Know what's your ultimate aim, whether to score better grades in school or to complete a particularly difficult assignment. Update your tutor about your requirements and your progress in school.
Not clearing your doubts
Many of the popular online tutoring environments like TutorComp provide the best platforms leveraging advanced technology to integrate students and online tutors all across the world. But students at times are unwilling to ask questions while attending the session thinking whether they are interrupting the tutor. Don't hesitate to ask your doubts unlike in your classroom. Because you are the only one your online tutor is attending to!
When you are utterly unprepared
When we talk about being prepared, it's just not about mugging up and by hearting study materials. But you should be familiar with what topic you are covering that day. Make sure you have your notes, textbooks, and assignments, and all necessary materials needed for that session. By running around while in the middle of a session causes interruption of an otherwise smooth session and wasting of your valuable time.
Unlock Your
Academic Potential
Get Started with Personalized Online Tutoring!
Latest Blogs
Toothpaste – Do You Know How They Work?
How online tutoring makes learning Physics more engaging?
Four Most common mistake students do during exams
How does online tutoring help students with learning disabilities?
How to track student's progress?
Top 4 Versions of Online Tutoring
We will support you in your academic endeavours
US Curriculum
Biology
Physics
Chemistry
General Science (Lower grades)
Math
Social Science
Sociology
Humanities
Economics
Environmental Studies
Political Science
Psychology
French
English
Spanish
Canadian Curriculum
Biology
Enviromnmental Studies
Political Science
Chemistry
Geography
Psychology
Computer Science
History
Science & Technology
Economics
Mathematics
Social Studies
English
Physics
Sociology
International Baccalaureate (IB)
IB DP
Biology
Business & Management
Chemistry
Computer Science
Design & Technology
Economics
Geography
History
Language & Literature
Mathematics
Physics
Psychology
Visual Art
IB MYP
Biology
Chemistry
Earth Sciences
Environmental Sciences
Individuals & Societies
Language & Literature
Life Sciences
Mathematics
Physics
Visual Art
IB PYP
Languages
Mathematics
Science & Technology
Social Studies
CBSE/ICSE/ISC
Accountancy
Biology
Business Studies
Chemistry
Computer Science
Economics
English
Environmental Studies
General Science (Lower Grades)
Geography
Hindi
Malayalam
Mathematics
Physics
Political Science
Psychology
Sanskrit
Social Studies
Sociology
Australian Curriculum
English
Math
Science
Physics
Chemistry
Biology
Geography
Computer/IT Courses
C++
Java
Graphic Design
Web Development
Game Development
Mobile App Development
GCSE/GCE A
Art & Design
Biology (Single Science)
Business
Chemistry (Single Science)
Combined Science
Computer Science
Design & Technology
Economics
English
Geography
History
ICT
Language & Literature
Maths
Physics (Single Science)
Psychology
Sociology
SABIS
Test Preparation
SAT Level 1
SAT Level 2
ISAT
KCET
KEAM
ACT
IELTS
AP Test Prep
PSAT
NJ ASK
NEET
NEET MDS
JEE
TerraNova
TOEFL
NAPLAN
IGCSE/AS/A Levels – CIE & Edexcel
Mathematics
English
Physics
Chemistry
Biology
Art & Design
Computer Science
Design & Technology
Economics
Language & Literature
Environmental Management
Food & Nutrition
Geography
History
ICT
General Science
Sociology
Travel & Tourism
Accounting
Business Studies
Language Training
English
Spanish
German
Italian
Arabic
Sanskrit
French
Hindi
About Us
Curriculum
FAQ
Blog
Careers
Privacy Policy
Contact Us
Become a Tutor
Copyright © 2023-2024 TutorComp.
All Rights Reserved