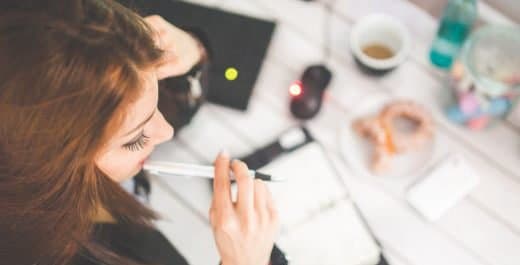 ;
How To Keep Your Kids Learning After The School Days?
Is learning just about the classroom? Truth is, if the student is thirsty for learning more, various methods are fun and productive for them in the long run. You can involve them in various engaging options which excite them and motivates them to learn at the same time. Let's have a look at some amazing after-school routines and ideas for kids which are fun and educational at the same.
Reading at a young age helps you build your foundation. Make it a habit to read every day before you go to bed. Joining a book club will help you to improve your vocabulary, analytic skills, and critical out-of-the-box thinking. Moreover, it helps you meet fellow voracious readers and connect. Book Clubs are the perfect place to expand your reading horizons and explore yourself.
Joining a sports club will help you rejuvenate from the stress of study and work. It helps you maintain better health and strengthen your focus on academics. You will feel a sense of satisfaction after you work out, or by being a part of a sports club. Also, a great place to meet people in your local community!
Language club is the perfect platform to hone your language learning skills. Kids who interact and talk with others in English or foreign languages will develop their interpersonal communication skills. This will also enhance your listening skills and helps to eliminate the fear of public speaking.
Yes. TED is undoubtedly the thing now. Watching TED talks can highly inspire you as a student. You won't believe the ideas brought out by kids of every young age and the way they communicate to a live audience. Scientists, politicians, professors, the list of elite people who come to this stage are countless. They talk about anything and everything, education, business, science, tech, and creativity on a whole other level. Spare at least 30 minutes of your day to watch TED. The result will be clearly visible in your future.
Hope this helps! Let us know your comments and suggestions about what you think of these ideas.
Unlock Your
Academic Potential
Get Started with Personalized Online Tutoring!
Latest Blogs
Toothpaste – Do You Know How They Work?
How online tutoring makes learning Physics more engaging?
Four Most common mistake students do during exams
How does online tutoring help students with learning disabilities?
How to track student's progress?
Top 4 Versions of Online Tutoring
We will support you in your academic endeavours
US Curriculum
Biology
Physics
Chemistry
General Science (Lower grades)
Math
Social Science
Sociology
Humanities
Economics
Environmental Studies
Political Science
Psychology
French
English
Spanish
Canadian Curriculum
Biology
Enviromnmental Studies
Political Science
Chemistry
Geography
Psychology
Computer Science
History
Science & Technology
Economics
Mathematics
Social Studies
English
Physics
Sociology
International Baccalaureate (IB)
IB DP
Biology
Business & Management
Chemistry
Computer Science
Design & Technology
Economics
Geography
History
Language & Literature
Mathematics
Physics
Psychology
Visual Art
IB MYP
Biology
Chemistry
Earth Sciences
Environmental Sciences
Individuals & Societies
Language & Literature
Life Sciences
Mathematics
Physics
Visual Art
IB PYP
Languages
Mathematics
Science & Technology
Social Studies
CBSE/ICSE/ISC
Accountancy
Biology
Business Studies
Chemistry
Computer Science
Economics
English
Environmental Studies
General Science (Lower Grades)
Geography
Hindi
Malayalam
Mathematics
Physics
Political Science
Psychology
Sanskrit
Social Studies
Sociology
Australian Curriculum
English
Math
Science
Physics
Chemistry
Biology
Geography
Computer/IT Courses
C++
Java
Graphic Design
Web Development
Game Development
Mobile App Development
GCSE/GCE A
Art & Design
Biology (Single Science)
Business
Chemistry (Single Science)
Combined Science
Computer Science
Design & Technology
Economics
English
Geography
History
ICT
Language & Literature
Maths
Physics (Single Science)
Psychology
Sociology
SABIS
Test Preparation
SAT Level 1
SAT Level 2
ISAT
KCET
KEAM
ACT
IELTS
AP Test Prep
PSAT
NJ ASK
NEET
NEET MDS
JEE
TerraNova
TOEFL
NAPLAN
IGCSE/AS/A Levels – CIE & Edexcel
Mathematics
English
Physics
Chemistry
Biology
Art & Design
Computer Science
Design & Technology
Economics
Language & Literature
Environmental Management
Food & Nutrition
Geography
History
ICT
General Science
Sociology
Travel & Tourism
Accounting
Business Studies
Language Training
English
Spanish
German
Italian
Arabic
Sanskrit
French
Hindi
About Us
Curriculum
FAQ
Blog
Careers
Privacy Policy
Contact Us
Become a Tutor
Copyright © 2023-2024 TutorComp.
All Rights Reserved