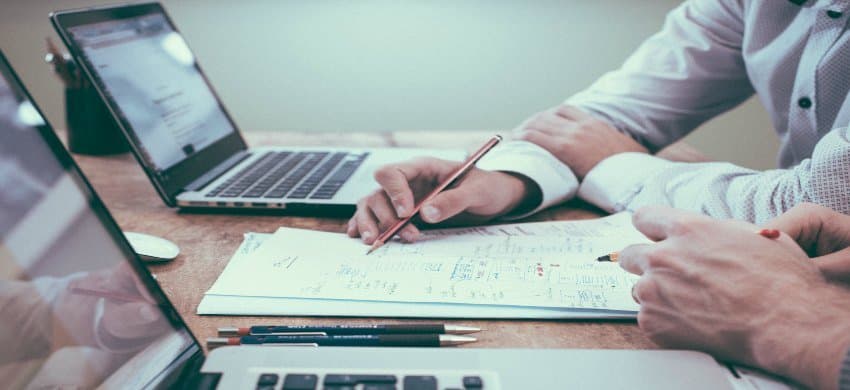 How online tutoring innovate students
How online tutors are stimulating innovation in students
Today, learning has become totally digital, which offers students the chance for exploring several learning resources and using the one which fits their style of learning.
Once they identify their style of learning and find the materials which could assist them in their learning at their own pace, they could achieve better grades
Do you really want to be innovative? Being innovative requires structure; at least in case, you want innovation in your educational expedition. That's where an online tutor can play an important role.
An online tutor instill creativity
A creative student isn't scared of flexible projects. He/she relishes the opportunity for expressing his/her ideas in different ways to other students. An online tutor would ensure to inculcate creativity as a process.
A customary college professor offers clear-cut instructions for research papers, essays, and several other assignments. As a student you are not provided with much flexibility, hence it's challenging for a student in writing something where a topic doesn't inspire him. This is where students seek out online tutors for assistance after school.
Online Tutor encourage innovative ideas throughout the learning process
An online tutor provides the student with individual attention. It's something which a professor or a teacher can't possibly do as they deal with a huge class full of students. An online tutor offers a tailored approach depending on the strengths and weaknesses of his students. With an online tutor, a student is in uninterrupted communication with their tutor; therefore the tutors would trigger their interests. Instead of providing the students with direct solutions, an online tutor would inspire students in developing essential problem-solving skills. It's one of the most efficient and effective ways of imparting creativity.
An online tutor imparts creativity as a skill
A good online tutor recognizes that creativity could be imparted and not just understood, but learned. A tutor not just helps a student in understanding the different concepts in their curriculum but also delivers the concepts in a way that promotes creativity and skillfulness.
So do you wish to blend your learning process with creativity? Than Hiring an online tutor is your best choice to expand your knowledge.
Unlock Your
Academic Potential
Get Started with Personalized Online Tutoring!
Latest Blogs
Toothpaste – Do You Know How They Work?
How online tutoring makes learning Physics more engaging?
Four Most common mistake students do during exams
How does online tutoring help students with learning disabilities?
How to track student's progress?
Top 4 Versions of Online Tutoring
We will support you in your academic endeavours
US Curriculum
Biology
Physics
Chemistry
General Science (Lower grades)
Math
Social Science
Sociology
Humanities
Economics
Environmental Studies
Political Science
Psychology
French
English
Spanish
Canadian Curriculum
Biology
Enviromnmental Studies
Political Science
Chemistry
Geography
Psychology
Computer Science
History
Science & Technology
Economics
Mathematics
Social Studies
English
Physics
Sociology
International Baccalaureate (IB)
IB DP
Biology
Business & Management
Chemistry
Computer Science
Design & Technology
Economics
Geography
History
Language & Literature
Mathematics
Physics
Psychology
Visual Art
IB MYP
Biology
Chemistry
Earth Sciences
Environmental Sciences
Individuals & Societies
Language & Literature
Life Sciences
Mathematics
Physics
Visual Art
IB PYP
Languages
Mathematics
Science & Technology
Social Studies
CBSE/ICSE/ISC
Accountancy
Biology
Business Studies
Chemistry
Computer Science
Economics
English
Environmental Studies
General Science (Lower Grades)
Geography
Hindi
Malayalam
Mathematics
Physics
Political Science
Psychology
Sanskrit
Social Studies
Sociology
Australian Curriculum
English
Math
Science
Physics
Chemistry
Biology
Geography
Computer/IT Courses
C++
Java
Graphic Design
Web Development
Game Development
Mobile App Development
GCSE/GCE A
Art & Design
Biology (Single Science)
Business
Chemistry (Single Science)
Combined Science
Computer Science
Design & Technology
Economics
English
Geography
History
ICT
Language & Literature
Maths
Physics (Single Science)
Psychology
Sociology
SABIS
Test Preparation
SAT Level 1
SAT Level 2
ISAT
KCET
KEAM
ACT
IELTS
AP Test Prep
PSAT
NJ ASK
NEET
NEET MDS
JEE
TerraNova
TOEFL
NAPLAN
IGCSE/AS/A Levels – CIE & Edexcel
Mathematics
English
Physics
Chemistry
Biology
Art & Design
Computer Science
Design & Technology
Economics
Language & Literature
Environmental Management
Food & Nutrition
Geography
History
ICT
General Science
Sociology
Travel & Tourism
Accounting
Business Studies
Language Training
English
Spanish
German
Italian
Arabic
Sanskrit
French
Hindi
About Us
Curriculum
FAQ
Blog
Careers
Privacy Policy
Contact Us
Become a Tutor
Copyright © 2023-2024 TutorComp.
All Rights Reserved