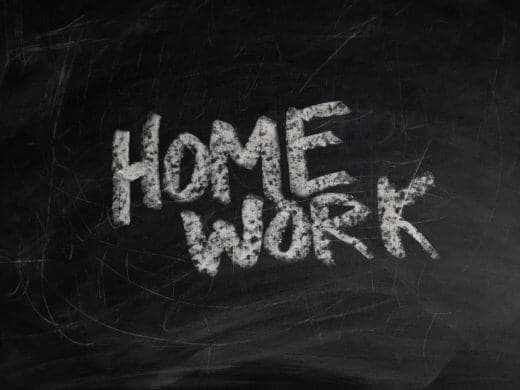 Would you choose short term online homework help or regular online tutoring sessions?
The first thought that might cross your mind now is, is there a difference between getting homework help and an online tutoring session? Aren't they both the same?
Actually, the answer is a no.
There is a considerable difference between seeking a short-term homework help course and attending online tutoring sessions daily.
Let's take an example
Luke has this problematic Chemistry assignment to be completed in 2 weeks. He who missed the class while covering that particular chapter is finding it extremely difficult to even start with the project, let alone complete it within 14 days. Hiring an online tutor will help him to get a quick understanding of the topic behind the assignment and helps him to complete it successfully. He might continue with the regular studies all alone and seek the help of an online tutor again in similar assignment scenarios.
Meanwhile Rachel, age 14 attends Stevenson High School and is highly hardworking and result-oriented. She is preparing enthusiastically for her college applications. She hired an online tutor to get regular classes for Math and Chemistry which she finds difficult to score straight A. The 1-on-1 support offered by her tutor helps her to be focused every day and stay one step ahead of the class.
Now you might have understood the basic difference between short-term homework help and regular online tutoring sessions. While Luke chose homework help, Rachel chooses regular sessions.
Which of them is better? Actually, both are!
It's all about knowing your key strength and weak points. Even a highly intelligent student, might need extra guidance to maintain that "topper" position of his/her class. Online tutoring is chosen by millions of students due to the one-one attention they receive while studying.
That being said, are you now wondering which of these options does TutorComp provide?
Good news! TutorComp does both regular online tutoring sessions and short-term online homework/assignment help.
TutorComp's expert tutors connect with students all over the world through our highly popular whiteboard which is one of a kind. All you need to do is sign up and take our free demo session!
Unlock Your
Academic Potential
Get Started with Personalized Online Tutoring!
Latest Blogs
Toothpaste – Do You Know How They Work?
How online tutoring makes learning Physics more engaging?
Four Most common mistake students do during exams
How does online tutoring help students with learning disabilities?
How to track student's progress?
Top 4 Versions of Online Tutoring
We will support you in your academic endeavours
US Curriculum
Biology
Physics
Chemistry
General Science (Lower grades)
Math
Social Science
Sociology
Humanities
Economics
Environmental Studies
Political Science
Psychology
French
English
Spanish
Canadian Curriculum
Biology
Enviromnmental Studies
Political Science
Chemistry
Geography
Psychology
Computer Science
History
Science & Technology
Economics
Mathematics
Social Studies
English
Physics
Sociology
International Baccalaureate (IB)
IB DP
Biology
Business & Management
Chemistry
Computer Science
Design & Technology
Economics
Geography
History
Language & Literature
Mathematics
Physics
Psychology
Visual Art
IB MYP
Biology
Chemistry
Earth Sciences
Environmental Sciences
Individuals & Societies
Language & Literature
Life Sciences
Mathematics
Physics
Visual Art
IB PYP
Languages
Mathematics
Science & Technology
Social Studies
CBSE/ICSE/ISC
Accountancy
Biology
Business Studies
Chemistry
Computer Science
Economics
English
Environmental Studies
General Science (Lower Grades)
Geography
Hindi
Malayalam
Mathematics
Physics
Political Science
Psychology
Sanskrit
Social Studies
Sociology
Australian Curriculum
English
Math
Science
Physics
Chemistry
Biology
Geography
Computer/IT Courses
C++
Java
Graphic Design
Web Development
Game Development
Mobile App Development
GCSE/GCE A
Art & Design
Biology (Single Science)
Business
Chemistry (Single Science)
Combined Science
Computer Science
Design & Technology
Economics
English
Geography
History
ICT
Language & Literature
Maths
Physics (Single Science)
Psychology
Sociology
SABIS
Test Preparation
SAT Level 1
SAT Level 2
ISAT
KCET
KEAM
ACT
IELTS
AP Test Prep
PSAT
NJ ASK
NEET
NEET MDS
JEE
TerraNova
TOEFL
NAPLAN
IGCSE/AS/A Levels – CIE & Edexcel
Mathematics
English
Physics
Chemistry
Biology
Art & Design
Computer Science
Design & Technology
Economics
Language & Literature
Environmental Management
Food & Nutrition
Geography
History
ICT
General Science
Sociology
Travel & Tourism
Accounting
Business Studies
Language Training
English
Spanish
German
Italian
Arabic
Sanskrit
French
Hindi
About Us
Curriculum
FAQ
Blog
Careers
Privacy Policy
Contact Us
Become a Tutor
Copyright © 2023-2024 TutorComp.
All Rights Reserved