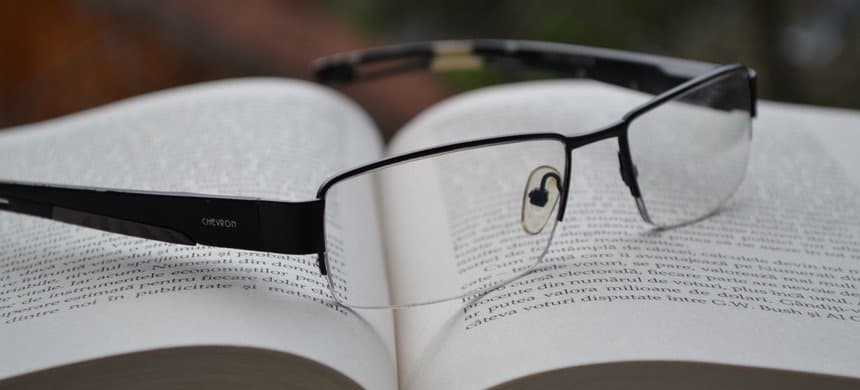 Tips to stay focused while learning
Do you get easily distracted while learning? Like the moment you open a book and start with the first chapter, your mind wanders about the football match coming up next week or a film you have to catch up on the next day.
Well, this is just not your story. Every student faces this issue.
Your brain is filled with thousands of memories and information regarding day-to-day life which you can't avoid and comes back and give you a nudge at the perfect time- while studying. But this state of mind can be conquered with the following tips.
Turn off your Cell phone
This is by far the most important thing of this century- Switch off your phone! The major cause of distraction is undoubtedly the cell phone. If you keep them on, you will be tempted to check for messages or Facebook updates every 2 minutes disturbing your studies. Turn off your phone at least for an hour and start studying. You will see the difference right then!
Clean up your workspace
Your workspace location should be arranged somewhere it avoids any kind of distractions. Choose your location wisely, whether it be your library, bedroom, balcony make sure this place offers peace and silence. Do not close the door, but you may keep a "do not disturb" signboard while you study. Keep all your educational related materials by your side. Pen, Pencils, geometry boxes, papers, rough books, textbooks and notebooks, and everything.
Encourage your parents to switch off the TV while you are learning. When you hear the sound of some exciting program, you may get tempted to have a peek. It's better to have that proper environment of silence whenever you learn.
Seek the help of an online tutor
Why is it necessary that you should study all alone? Put your trust in an online tutor and start learning through one-to-one interaction. This will help you to be focused and determined to study.
Unlock Your
Academic Potential
Get Started with Personalized Online Tutoring!
Latest Blogs
Toothpaste – Do You Know How They Work?
How online tutoring makes learning Physics more engaging?
Four Most common mistake students do during exams
How does online tutoring help students with learning disabilities?
How to track student's progress?
Top 4 Versions of Online Tutoring
We will support you in your academic endeavours
US Curriculum
Biology
Physics
Chemistry
General Science (Lower grades)
Math
Social Science
Sociology
Humanities
Economics
Environmental Studies
Political Science
Psychology
French
English
Spanish
Canadian Curriculum
Biology
Enviromnmental Studies
Political Science
Chemistry
Geography
Psychology
Computer Science
History
Science & Technology
Economics
Mathematics
Social Studies
English
Physics
Sociology
International Baccalaureate (IB)
IB DP
Biology
Business & Management
Chemistry
Computer Science
Design & Technology
Economics
Geography
History
Language & Literature
Mathematics
Physics
Psychology
Visual Art
IB MYP
Biology
Chemistry
Earth Sciences
Environmental Sciences
Individuals & Societies
Language & Literature
Life Sciences
Mathematics
Physics
Visual Art
IB PYP
Languages
Mathematics
Science & Technology
Social Studies
CBSE/ICSE/ISC
Accountancy
Biology
Business Studies
Chemistry
Computer Science
Economics
English
Environmental Studies
General Science (Lower Grades)
Geography
Hindi
Malayalam
Mathematics
Physics
Political Science
Psychology
Sanskrit
Social Studies
Sociology
Australian Curriculum
English
Math
Science
Physics
Chemistry
Biology
Geography
Computer/IT Courses
C++
Java
Graphic Design
Web Development
Game Development
Mobile App Development
GCSE/GCE A
Art & Design
Biology (Single Science)
Business
Chemistry (Single Science)
Combined Science
Computer Science
Design & Technology
Economics
English
Geography
History
ICT
Language & Literature
Maths
Physics (Single Science)
Psychology
Sociology
SABIS
Test Preparation
SAT Level 1
SAT Level 2
ISAT
KCET
KEAM
ACT
IELTS
AP Test Prep
PSAT
NJ ASK
NEET
NEET MDS
JEE
TerraNova
TOEFL
NAPLAN
IGCSE/AS/A Levels – CIE & Edexcel
Mathematics
English
Physics
Chemistry
Biology
Art & Design
Computer Science
Design & Technology
Economics
Language & Literature
Environmental Management
Food & Nutrition
Geography
History
ICT
General Science
Sociology
Travel & Tourism
Accounting
Business Studies
Language Training
English
Spanish
German
Italian
Arabic
Sanskrit
French
Hindi
About Us
Curriculum
FAQ
Blog
Careers
Privacy Policy
Contact Us
Become a Tutor
Copyright © 2023-2024 TutorComp.
All Rights Reserved