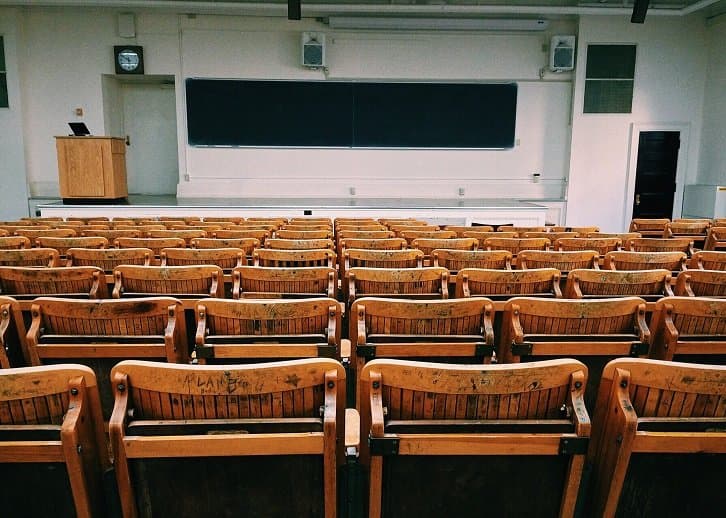 3 Tips to find the right online Language Tutor
Are you looking for the perfect online tutor for learning a difficult language? When your search progress, it's vital that you find such an online tutor who is not just a teacher, but also a confidante and a mentor who encourages you to learn beating all obstacles on your way. Your question now would be, "But how do I know if I've found the perfect online tutor?"
Let's help you out with 3 simple tips to find your right online language Tutor.
Read tutor profiles and reviews
Thoroughly go through each teacher's profile to know if the potential candidate meets your expectations. Check out how experienced the online tutor is. Even if there are years of experience in the field, how do you know whether all students were satisfied with the previous classes? Go through the reviews and know more about the tutor. This will help you to make a proper decision on whether to hire this particular online tutor.
Recommendations in Forums
You can also ask for recommendations of language online tutors from forums. Check if the tutor is someone who is a positive person who is willing to accept simple mistakes from your side. You will get more knowledge about a particular online tutor's key strengths and weaknesses from the feedback you receive.
Find an online tutor who is well versed with your culture and Language
When you are looking for a language tutor, it is crucial to check whether the tutor is aware of your culture and fluent in your native language. For example, if a Chinese person wants to learn English, then they should find an online tutor who is fluent in Chinese and English so that they can explain the concepts in their native language. Or at least find an online tutor who shares one common language with you. This would make communication more effective.
There you go! Just follow these tips in your mind whenever you start your language online tutor and it's guaranteed that your search will be fruitful!
Unlock Your
Academic Potential
Get Started with Personalized Online Tutoring!
Latest Blogs
Toothpaste – Do You Know How They Work?
How online tutoring makes learning Physics more engaging?
Four Most common mistake students do during exams
How does online tutoring help students with learning disabilities?
How to track student's progress?
Top 4 Versions of Online Tutoring
We will support you in your academic endeavours
US Curriculum
Biology
Physics
Chemistry
General Science (Lower grades)
Math
Social Science
Sociology
Humanities
Economics
Environmental Studies
Political Science
Psychology
French
English
Spanish
Canadian Curriculum
Biology
Enviromnmental Studies
Political Science
Chemistry
Geography
Psychology
Computer Science
History
Science & Technology
Economics
Mathematics
Social Studies
English
Physics
Sociology
International Baccalaureate (IB)
IB DP
Biology
Business & Management
Chemistry
Computer Science
Design & Technology
Economics
Geography
History
Language & Literature
Mathematics
Physics
Psychology
Visual Art
IB MYP
Biology
Chemistry
Earth Sciences
Environmental Sciences
Individuals & Societies
Language & Literature
Life Sciences
Mathematics
Physics
Visual Art
IB PYP
Languages
Mathematics
Science & Technology
Social Studies
CBSE/ICSE/ISC
Accountancy
Biology
Business Studies
Chemistry
Computer Science
Economics
English
Environmental Studies
General Science (Lower Grades)
Geography
Hindi
Malayalam
Mathematics
Physics
Political Science
Psychology
Sanskrit
Social Studies
Sociology
Australian Curriculum
English
Math
Science
Physics
Chemistry
Biology
Geography
Computer/IT Courses
C++
Java
Graphic Design
Web Development
Game Development
Mobile App Development
GCSE/GCE A
Art & Design
Biology (Single Science)
Business
Chemistry (Single Science)
Combined Science
Computer Science
Design & Technology
Economics
English
Geography
History
ICT
Language & Literature
Maths
Physics (Single Science)
Psychology
Sociology
SABIS
Test Preparation
SAT Level 1
SAT Level 2
ISAT
KCET
KEAM
ACT
IELTS
AP Test Prep
PSAT
NJ ASK
NEET
NEET MDS
JEE
TerraNova
TOEFL
NAPLAN
IGCSE/AS/A Levels – CIE & Edexcel
Mathematics
English
Physics
Chemistry
Biology
Art & Design
Computer Science
Design & Technology
Economics
Language & Literature
Environmental Management
Food & Nutrition
Geography
History
ICT
General Science
Sociology
Travel & Tourism
Accounting
Business Studies
Language Training
English
Spanish
German
Italian
Arabic
Sanskrit
French
Hindi
About Us
Curriculum
FAQ
Blog
Careers
Privacy Policy
Contact Us
Become a Tutor
Copyright © 2023-2024 TutorComp.
All Rights Reserved