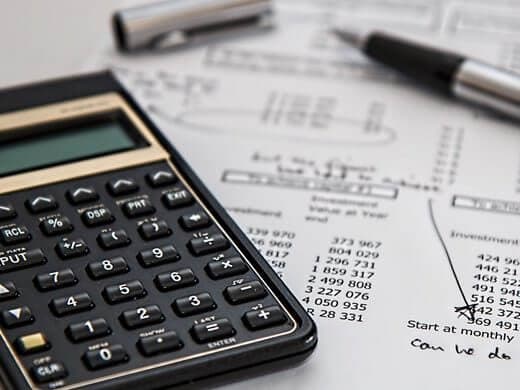 Enhance your Calculus Knowledge through Online Tutoring
Calculus is a part of Mathematics that has a great connection with Science and Engineering. It is a branch of Math that is all about the study of change and rate of change. So to master Calculus, you first need to master Algebra and Geometry. This means you need to spend a good time daily learning calculus.
Calculus can be basically divided into two separate branches: Integral and Differential Calculus.
Differential calculus is the study of the rate of change whereas integral calculus is the study of information based on the accumulation of quantities. But they are like siblings leading to the basic fundamental theorem.
No wonder Calculus is known as the central brain of Modern Mathematics.
Knowing the complexity of learning this subject and the significance in future studies, students these days are seeking additional assistance apart from their class teacher. Many students who find difficulties in learning Calculus are enrolling in online tutoring classes as they provide informative and strategic classes for better learning of this subject.
How does Online Tutoring help students to learn Calculus?
The main advantage of hiring an online tutor is convenience. You don't have to worry about being late to class or getting stuck in between mundane errors. You can hire your online calculus tutor whenever and wherever you need it. This gives room for learning in a comfortable environment without any pressure from an external source. Online tutors are hired mostly from well-recognized universities after thorough background verification and stringent interview process. Hence you can be rest assured of the quality of tutoring being offered.
An online tutor provides 1-on-1 classes to students who opt for online calculus tutoring. The student will receive all the individual attention from the online tutor which he did not get in his/her classroom. The online tutor understands the basic fact that every child is unique and has different learning techniques. Knowing their strength and weakness they will help the student to understand the concepts of calculus in an easier method.
When you log into TutorComp you can review hundreds of online calculus tutors based on reviews given by former students. You can also take a RISK-FREE demo session before deciding if you need to enroll with us. Make your calculus training fruitful with our expert online tutors!
Unlock Your
Academic Potential
Get Started with Personalized Online Tutoring!
Latest Blogs
Toothpaste – Do You Know How They Work?
How online tutoring makes learning Physics more engaging?
Four Most common mistake students do during exams
How does online tutoring help students with learning disabilities?
How to track student's progress?
Top 4 Versions of Online Tutoring
We will support you in your academic endeavours
US Curriculum
Biology
Physics
Chemistry
General Science (Lower grades)
Math
Social Science
Sociology
Humanities
Economics
Environmental Studies
Political Science
Psychology
French
English
Spanish
Canadian Curriculum
Biology
Enviromnmental Studies
Political Science
Chemistry
Geography
Psychology
Computer Science
History
Science & Technology
Economics
Mathematics
Social Studies
English
Physics
Sociology
International Baccalaureate (IB)
IB DP
Biology
Business & Management
Chemistry
Computer Science
Design & Technology
Economics
Geography
History
Language & Literature
Mathematics
Physics
Psychology
Visual Art
IB MYP
Biology
Chemistry
Earth Sciences
Environmental Sciences
Individuals & Societies
Language & Literature
Life Sciences
Mathematics
Physics
Visual Art
IB PYP
Languages
Mathematics
Science & Technology
Social Studies
CBSE/ICSE/ISC
Accountancy
Biology
Business Studies
Chemistry
Computer Science
Economics
English
Environmental Studies
General Science (Lower Grades)
Geography
Hindi
Malayalam
Mathematics
Physics
Political Science
Psychology
Sanskrit
Social Studies
Sociology
Australian Curriculum
English
Math
Science
Physics
Chemistry
Biology
Geography
Computer/IT Courses
C++
Java
Graphic Design
Web Development
Game Development
Mobile App Development
GCSE/GCE A
Art & Design
Biology (Single Science)
Business
Chemistry (Single Science)
Combined Science
Computer Science
Design & Technology
Economics
English
Geography
History
ICT
Language & Literature
Maths
Physics (Single Science)
Psychology
Sociology
SABIS
Test Preparation
SAT Level 1
SAT Level 2
ISAT
KCET
KEAM
ACT
IELTS
AP Test Prep
PSAT
NJ ASK
NEET
NEET MDS
JEE
TerraNova
TOEFL
NAPLAN
IGCSE/AS/A Levels – CIE & Edexcel
Mathematics
English
Physics
Chemistry
Biology
Art & Design
Computer Science
Design & Technology
Economics
Language & Literature
Environmental Management
Food & Nutrition
Geography
History
ICT
General Science
Sociology
Travel & Tourism
Accounting
Business Studies
Language Training
English
Spanish
German
Italian
Arabic
Sanskrit
French
Hindi
About Us
Curriculum
FAQ
Blog
Careers
Privacy Policy
Contact Us
Become a Tutor
Copyright © 2023-2024 TutorComp.
All Rights Reserved