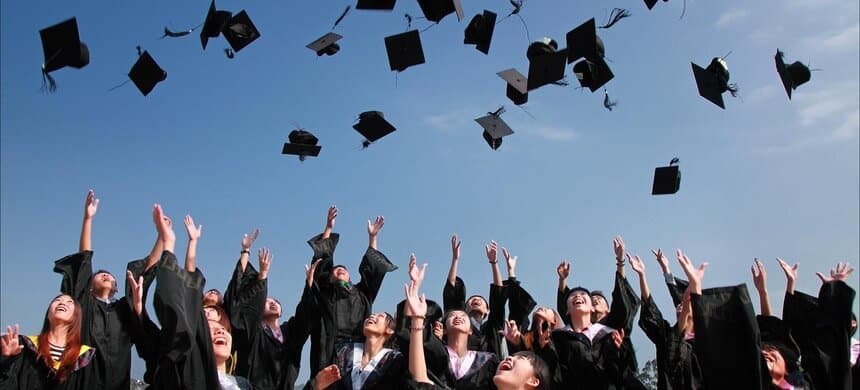 4 tips to encourage students to learn
A student doesn't need to be brilliant to be motivated to a student. Any student can get encouraged if you give the proper guidance and dedication. If you give even a slight gesture of positive note, the student will feel more confident in oneself and develops an interest in learning. Online tutors are known to be the best study alternatives as they act as personal mentors to thousands of students all across the world.
Develop an interesting teaching style
Do not adopt the same learning style that every teacher does while they teach. Make it more fun and engaging. Share some jokes after hours of teaching. You can even tell your own inspirational stories which will definitely motivate students to study more. Also, give examples rather than sticking to books while teaching.
Give Easy tasks first
Students feel they have achieved something when they get the task done successfully. Give them easier assignments first so that by the time they complete them they will feel ready to work on such difficult tasks. If you give a difficult task in the beginning, students will feel less confident and withdraw completely from learning that particular chapter.
Divide and Rule
Any big assignments or tasks can be easily done if they are divided well and done accordingly. Allocate time for each portion. Students will be exhausted if they get the whole assignment to be done within a short span of time. Instead, divide it among groups and see the results. Even Rome was not built in a day!
Short Cuts and Strategies
They say smart work is better than hard work. Of course, hard work is required, but certain smart tricks can help you solve problems much easier. Online tutors should help students with shortcut methods, especially when solving Math problems. This would change the attitude of students and will be motivated to study more.
Unlock Your
Academic Potential
Get Started with Personalized Online Tutoring!
Latest Blogs
Toothpaste – Do You Know How They Work?
How online tutoring makes learning Physics more engaging?
Four Most common mistake students do during exams
How does online tutoring help students with learning disabilities?
How to track student's progress?
Top 4 Versions of Online Tutoring
We will support you in your academic endeavours
US Curriculum
Biology
Physics
Chemistry
General Science (Lower grades)
Math
Social Science
Sociology
Humanities
Economics
Environmental Studies
Political Science
Psychology
French
English
Spanish
Canadian Curriculum
Biology
Enviromnmental Studies
Political Science
Chemistry
Geography
Psychology
Computer Science
History
Science & Technology
Economics
Mathematics
Social Studies
English
Physics
Sociology
International Baccalaureate (IB)
IB DP
Biology
Business & Management
Chemistry
Computer Science
Design & Technology
Economics
Geography
History
Language & Literature
Mathematics
Physics
Psychology
Visual Art
IB MYP
Biology
Chemistry
Earth Sciences
Environmental Sciences
Individuals & Societies
Language & Literature
Life Sciences
Mathematics
Physics
Visual Art
IB PYP
Languages
Mathematics
Science & Technology
Social Studies
CBSE/ICSE/ISC
Accountancy
Biology
Business Studies
Chemistry
Computer Science
Economics
English
Environmental Studies
General Science (Lower Grades)
Geography
Hindi
Malayalam
Mathematics
Physics
Political Science
Psychology
Sanskrit
Social Studies
Sociology
Australian Curriculum
English
Math
Science
Physics
Chemistry
Biology
Geography
Computer/IT Courses
C++
Java
Graphic Design
Web Development
Game Development
Mobile App Development
GCSE/GCE A
Art & Design
Biology (Single Science)
Business
Chemistry (Single Science)
Combined Science
Computer Science
Design & Technology
Economics
English
Geography
History
ICT
Language & Literature
Maths
Physics (Single Science)
Psychology
Sociology
SABIS
Test Preparation
SAT Level 1
SAT Level 2
ISAT
KCET
KEAM
ACT
IELTS
AP Test Prep
PSAT
NJ ASK
NEET
NEET MDS
JEE
TerraNova
TOEFL
NAPLAN
IGCSE/AS/A Levels – CIE & Edexcel
Mathematics
English
Physics
Chemistry
Biology
Art & Design
Computer Science
Design & Technology
Economics
Language & Literature
Environmental Management
Food & Nutrition
Geography
History
ICT
General Science
Sociology
Travel & Tourism
Accounting
Business Studies
Language Training
English
Spanish
German
Italian
Arabic
Sanskrit
French
Hindi
About Us
Curriculum
FAQ
Blog
Careers
Privacy Policy
Contact Us
Become a Tutor
Copyright © 2023-2024 TutorComp.
All Rights Reserved