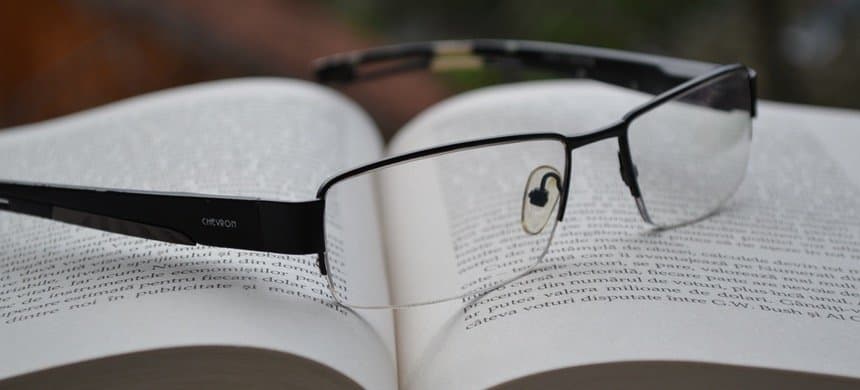 How to cope when you fail a subject repeatedly
If ever you had to repeat a grade in your school, you won't be probably very happy. Whether you failed because you struggled with the study materials or you have missed a lot of your schooling or for any reason, it's crucial to have a positive attitude about it to succeed further in life. How gracefully you acknowledge the failed grade is determined by your coping abilities. Bad grades could be a big blow to anyone's ego and can easily affect the best of us. It's imperative to keep in mind that many of us have gone through the same phase. Instead, it is prudent to take this as an opportunity to gain a valuable lesson.
Re-assess yourself and your strategy
Reassessing helps you to understand what went wrong and what could have been done differently. Such times offer jump-off points for successes in the future: you could take some of your time out for considering what didn't go well with the study plan and change them accordingly.
One of the important things to contemplate is the measures which you could take for checking your failing grade: Is it possible to redo the assignment or doing well in other assignments could help you improve your grade? You need to think of all the angles.
Take some time out for relaxing yourself
In case you encounter a failing grade, you would feel stressed out which can keep mounting. Don't fuss about it and take some of your time and do something to de-stressing yourself, it could be a jog, a nice hot bath, or simply watching your favorite movie.
Strategize your next move
After you have done all the introspection and self-assessment, get yourself a good study plan and ensure it goes as planned. Try online tutoring solutions which fit your schedule. Don't let your disappointment get better of you. Move ahead with life and plan for success which is there waiting for you.
Unlock Your
Academic Potential
Get Started with Personalized Online Tutoring!
Latest Blogs
Toothpaste – Do You Know How They Work?
How online tutoring makes learning Physics more engaging?
Four Most common mistake students do during exams
How does online tutoring help students with learning disabilities?
How to track student's progress?
Top 4 Versions of Online Tutoring
We will support you in your academic endeavours
US Curriculum
Biology
Physics
Chemistry
General Science (Lower grades)
Math
Social Science
Sociology
Humanities
Economics
Environmental Studies
Political Science
Psychology
French
English
Spanish
Canadian Curriculum
Biology
Enviromnmental Studies
Political Science
Chemistry
Geography
Psychology
Computer Science
History
Science & Technology
Economics
Mathematics
Social Studies
English
Physics
Sociology
International Baccalaureate (IB)
IB DP
Biology
Business & Management
Chemistry
Computer Science
Design & Technology
Economics
Geography
History
Language & Literature
Mathematics
Physics
Psychology
Visual Art
IB MYP
Biology
Chemistry
Earth Sciences
Environmental Sciences
Individuals & Societies
Language & Literature
Life Sciences
Mathematics
Physics
Visual Art
IB PYP
Languages
Mathematics
Science & Technology
Social Studies
CBSE/ICSE/ISC
Accountancy
Biology
Business Studies
Chemistry
Computer Science
Economics
English
Environmental Studies
General Science (Lower Grades)
Geography
Hindi
Malayalam
Mathematics
Physics
Political Science
Psychology
Sanskrit
Social Studies
Sociology
Australian Curriculum
English
Math
Science
Physics
Chemistry
Biology
Geography
Computer/IT Courses
C++
Java
Graphic Design
Web Development
Game Development
Mobile App Development
GCSE/GCE A
Art & Design
Biology (Single Science)
Business
Chemistry (Single Science)
Combined Science
Computer Science
Design & Technology
Economics
English
Geography
History
ICT
Language & Literature
Maths
Physics (Single Science)
Psychology
Sociology
SABIS
Test Preparation
SAT Level 1
SAT Level 2
ISAT
KCET
KEAM
ACT
IELTS
AP Test Prep
PSAT
NJ ASK
NEET
NEET MDS
JEE
TerraNova
TOEFL
NAPLAN
IGCSE/AS/A Levels – CIE & Edexcel
Mathematics
English
Physics
Chemistry
Biology
Art & Design
Computer Science
Design & Technology
Economics
Language & Literature
Environmental Management
Food & Nutrition
Geography
History
ICT
General Science
Sociology
Travel & Tourism
Accounting
Business Studies
Language Training
English
Spanish
German
Italian
Arabic
Sanskrit
French
Hindi
About Us
Curriculum
FAQ
Blog
Careers
Privacy Policy
Contact Us
Become a Tutor
Copyright © 2023-2024 TutorComp.
All Rights Reserved