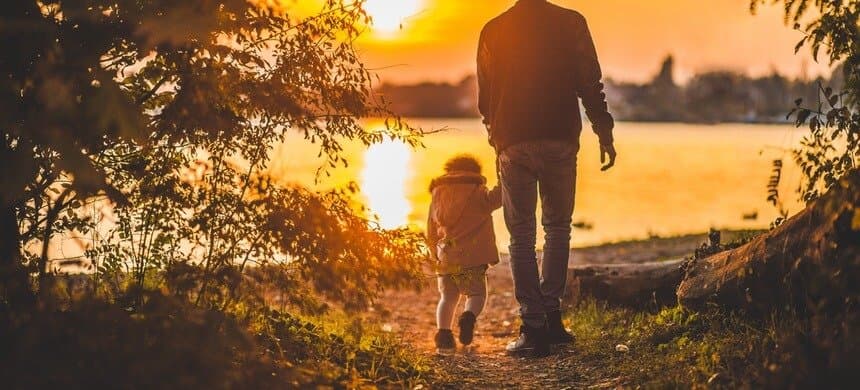 Constructive Criticism helps Children to Learn and Understand Better
Teachers have an obligation of teaching the students the way they would prefer to be treated, like being respectful, always doing the best work, and learning from the mistakes. At the same time, teachers are required to provide students constructive criticism in helping them to accomplish the best of the best. When a student does something wrong or makes mistakes, teachers should offer meaningful suggestions for correcting them without really hurting their self-esteem.
Constructive criticism is a well-balanced way of providing positive and negative feedback. Studies reveal that, when teachers critically analyze students and give their suggestions, students have shown real improvement to grades resulting in overall educational satisfaction at both school and college levels.
Constructive criticism is a way of communication
If your teacher is criticizing you it means they are providing feedback about your performance or your understanding of the subject – it gives a self-awareness about your flaws and corrective action. Constructive criticism could guide students to find best practices, help them to be objective, and have a better point of view.
Constructive criticism helps a student to think deeply
As a student, if you feel you are right but do not receive feedback from anyone, how would you know that whatever you are doing is good? Whether you're performing well? Listening to the criticisms would precisely tell you what's good and where you need improvement. Use such information for changing your performance. At times it would make you uncomfortable listening to that criticism but it would make you and your overall learning effective and robust.
Constructive criticism gives you an advantage
Now give this a thought: if you have a teacher to tell you how to improve yourself and perform better, that's the best kind of information you could get from anyone. It gives an added advantage over others and could be used in the future for getting things right and faster. As a student, you should find ways for embracing criticism as important information from your teachers which would help you in learning and understand the subject better.
Unlock Your
Academic Potential
Get Started with Personalized Online Tutoring!
Latest Blogs
Toothpaste – Do You Know How They Work?
How online tutoring makes learning Physics more engaging?
Four Most common mistake students do during exams
How does online tutoring help students with learning disabilities?
How to track student's progress?
Top 4 Versions of Online Tutoring
We will support you in your academic endeavours
US Curriculum
Biology
Physics
Chemistry
General Science (Lower grades)
Math
Social Science
Sociology
Humanities
Economics
Environmental Studies
Political Science
Psychology
French
English
Spanish
Canadian Curriculum
Biology
Enviromnmental Studies
Political Science
Chemistry
Geography
Psychology
Computer Science
History
Science & Technology
Economics
Mathematics
Social Studies
English
Physics
Sociology
International Baccalaureate (IB)
IB DP
Biology
Business & Management
Chemistry
Computer Science
Design & Technology
Economics
Geography
History
Language & Literature
Mathematics
Physics
Psychology
Visual Art
IB MYP
Biology
Chemistry
Earth Sciences
Environmental Sciences
Individuals & Societies
Language & Literature
Life Sciences
Mathematics
Physics
Visual Art
IB PYP
Languages
Mathematics
Science & Technology
Social Studies
CBSE/ICSE/ISC
Accountancy
Biology
Business Studies
Chemistry
Computer Science
Economics
English
Environmental Studies
General Science (Lower Grades)
Geography
Hindi
Malayalam
Mathematics
Physics
Political Science
Psychology
Sanskrit
Social Studies
Sociology
Australian Curriculum
English
Math
Science
Physics
Chemistry
Biology
Geography
Computer/IT Courses
C++
Java
Graphic Design
Web Development
Game Development
Mobile App Development
GCSE/GCE A
Art & Design
Biology (Single Science)
Business
Chemistry (Single Science)
Combined Science
Computer Science
Design & Technology
Economics
English
Geography
History
ICT
Language & Literature
Maths
Physics (Single Science)
Psychology
Sociology
SABIS
Test Preparation
SAT Level 1
SAT Level 2
ISAT
KCET
KEAM
ACT
IELTS
AP Test Prep
PSAT
NJ ASK
NEET
NEET MDS
JEE
TerraNova
TOEFL
NAPLAN
IGCSE/AS/A Levels – CIE & Edexcel
Mathematics
English
Physics
Chemistry
Biology
Art & Design
Computer Science
Design & Technology
Economics
Language & Literature
Environmental Management
Food & Nutrition
Geography
History
ICT
General Science
Sociology
Travel & Tourism
Accounting
Business Studies
Language Training
English
Spanish
German
Italian
Arabic
Sanskrit
French
Hindi
About Us
Curriculum
FAQ
Blog
Careers
Privacy Policy
Contact Us
Become a Tutor
Copyright © 2023-2024 TutorComp.
All Rights Reserved