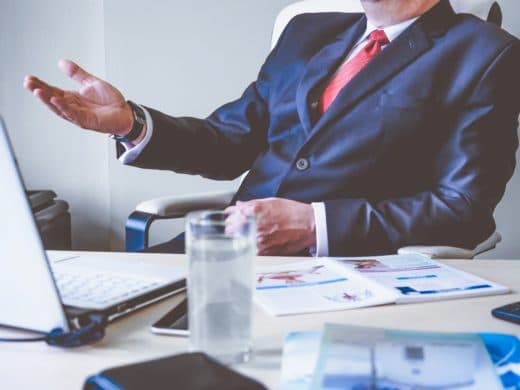 How does Online Tutoring helps students in career advancement?
As this era is fast evolving into hyper-competitive kids and parents who are highly result-oriented and in search of only the best and effective education support, online tutoring is making its way to the limelight. Parents are now drifting towards online tutoring as they realize it is the best option to hone their kid's learning skills which in turn will help them to score high marks in exams and get selected in their dream colleges leading to a better career. Many students seek test preparation help from online tutors for the ACT, PSAT, SAT, IELTS, TOEFL, etc.
What makes Online Tutoring so unique?
The key factor and the basic foundation that defines Online tutoring is the customized 1-on-1 attention that the tutors give their students. This is far better when considered to brick and mortar classroom learning method. The personalized 1-on-1 online tutoring method helps the student to be more focused and upgrade his knowledge on the particular subject the student is learning.
Online Tutor that fits your pocket
One other aspect to be highlighted obviously is its cost-effectiveness. When compared to the amount you pay for normal classes, it is reasonable and budget-friendly. You can hire highly qualified online tutors from top universities that provide effective online sessions to students from k-12 subjects and tests for lower costs compared to any study alternatives available. The best part is, you get the same tutor throughout your process of subject learning. This will ensure consistency in studies and develops a great rapport with the online tutor. Online tutoring ensures the safety and the sessions will only be conducted in a secure platform where students and the respective online tutor can interact effectively without any leakage of personal information.
Unlock Your
Academic Potential
Get Started with Personalized Online Tutoring!
Latest Blogs
Toothpaste – Do You Know How They Work?
How online tutoring makes learning Physics more engaging?
Four Most common mistake students do during exams
How does online tutoring help students with learning disabilities?
How to track student's progress?
Top 4 Versions of Online Tutoring
We will support you in your academic endeavours
US Curriculum
Biology
Physics
Chemistry
General Science (Lower grades)
Math
Social Science
Sociology
Humanities
Economics
Environmental Studies
Political Science
Psychology
French
English
Spanish
Canadian Curriculum
Biology
Enviromnmental Studies
Political Science
Chemistry
Geography
Psychology
Computer Science
History
Science & Technology
Economics
Mathematics
Social Studies
English
Physics
Sociology
International Baccalaureate (IB)
IB DP
Biology
Business & Management
Chemistry
Computer Science
Design & Technology
Economics
Geography
History
Language & Literature
Mathematics
Physics
Psychology
Visual Art
IB MYP
Biology
Chemistry
Earth Sciences
Environmental Sciences
Individuals & Societies
Language & Literature
Life Sciences
Mathematics
Physics
Visual Art
IB PYP
Languages
Mathematics
Science & Technology
Social Studies
CBSE/ICSE/ISC
Accountancy
Biology
Business Studies
Chemistry
Computer Science
Economics
English
Environmental Studies
General Science (Lower Grades)
Geography
Hindi
Malayalam
Mathematics
Physics
Political Science
Psychology
Sanskrit
Social Studies
Sociology
Australian Curriculum
English
Math
Science
Physics
Chemistry
Biology
Geography
Computer/IT Courses
C++
Java
Graphic Design
Web Development
Game Development
Mobile App Development
GCSE/GCE A
Art & Design
Biology (Single Science)
Business
Chemistry (Single Science)
Combined Science
Computer Science
Design & Technology
Economics
English
Geography
History
ICT
Language & Literature
Maths
Physics (Single Science)
Psychology
Sociology
SABIS
Test Preparation
SAT Level 1
SAT Level 2
ISAT
KCET
KEAM
ACT
IELTS
AP Test Prep
PSAT
NJ ASK
NEET
NEET MDS
JEE
TerraNova
TOEFL
NAPLAN
IGCSE/AS/A Levels – CIE & Edexcel
Mathematics
English
Physics
Chemistry
Biology
Art & Design
Computer Science
Design & Technology
Economics
Language & Literature
Environmental Management
Food & Nutrition
Geography
History
ICT
General Science
Sociology
Travel & Tourism
Accounting
Business Studies
Language Training
English
Spanish
German
Italian
Arabic
Sanskrit
French
Hindi
About Us
Curriculum
FAQ
Blog
Careers
Privacy Policy
Contact Us
Become a Tutor
Copyright © 2023-2024 TutorComp.
All Rights Reserved